School days, school days, oh those golden rule days...

May 19 and 20, 2010 - End of the year honors programs. Watch the video!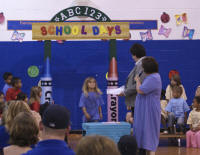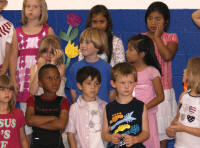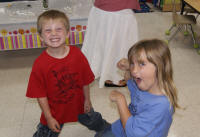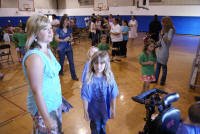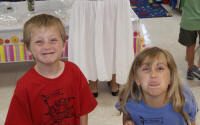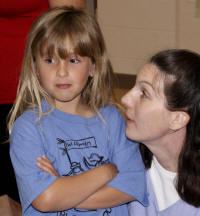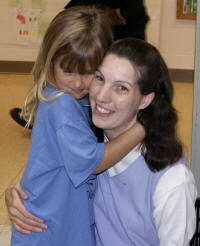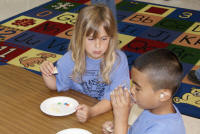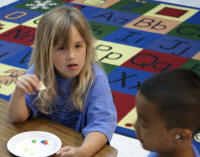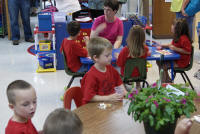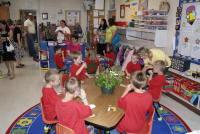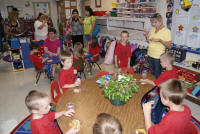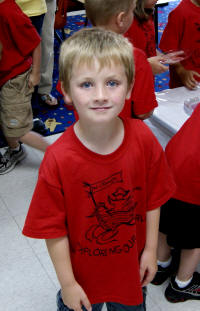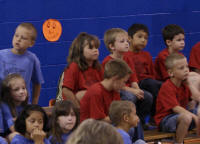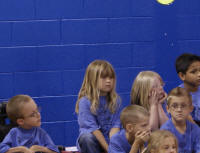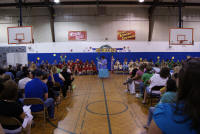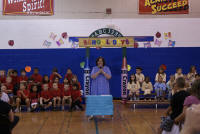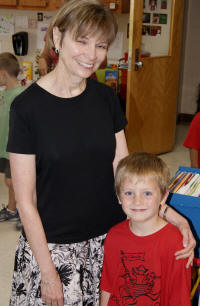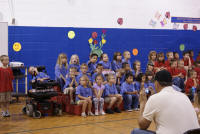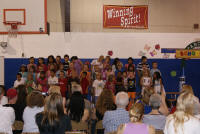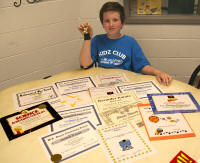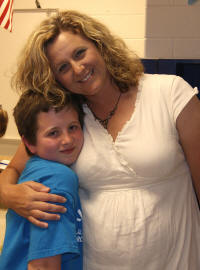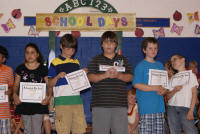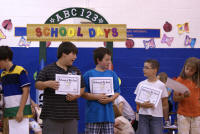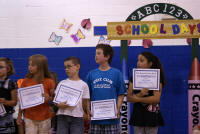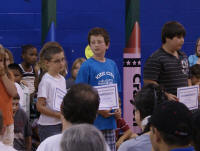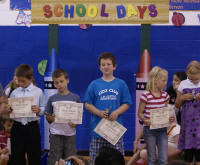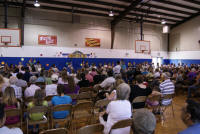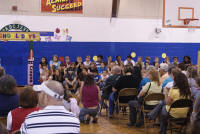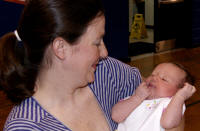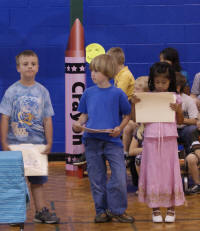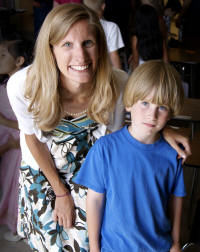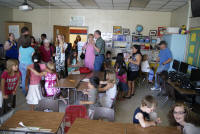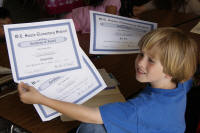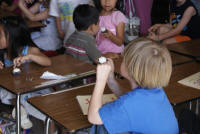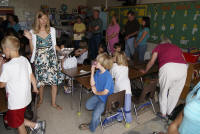 October 24 - Fall Festival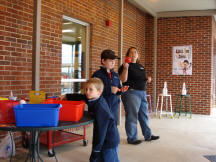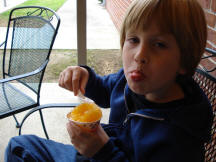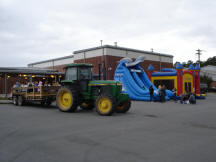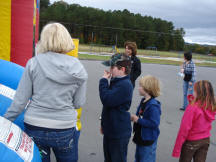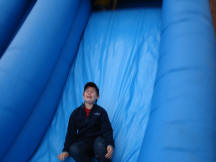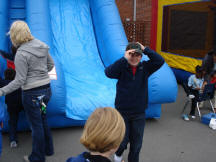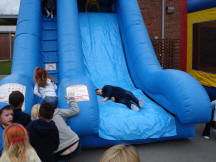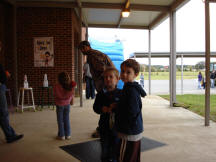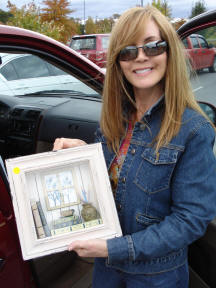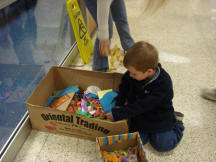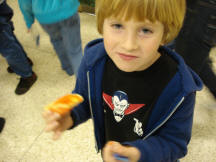 August 7, 2009 - Back to School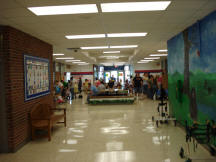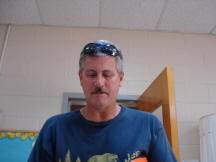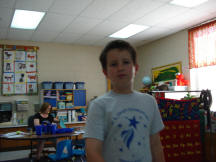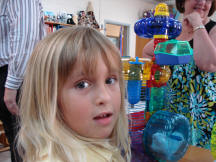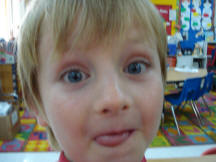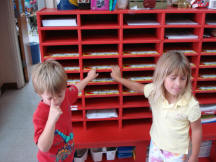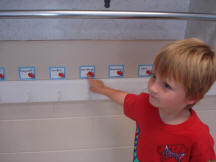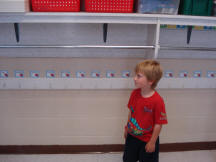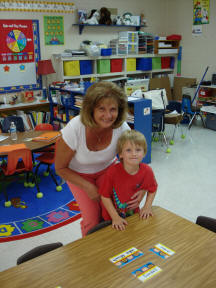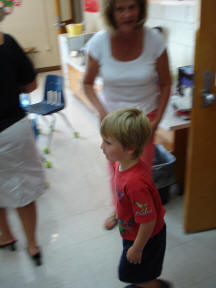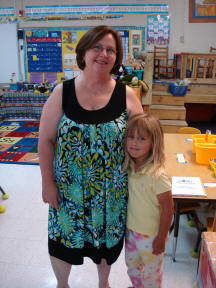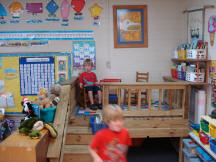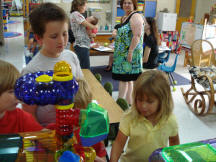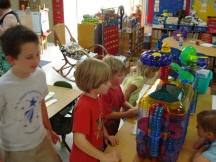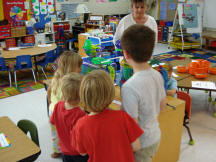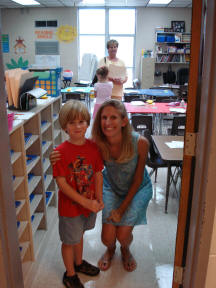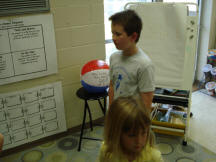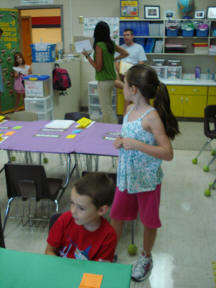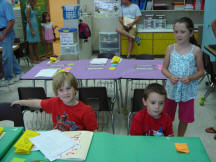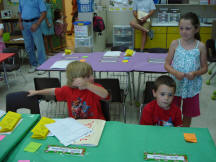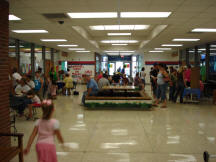 Heath's Honor Program, May, 2009
Mommy and Daddy are EXTREMELY proud of Heath for receiving the Good Citizenship award for his Kindergarten class. That means his teachers thought he was the kindest kid in class. Someone that helps others, holds the door open, etc.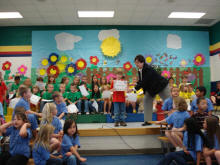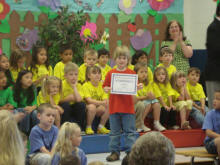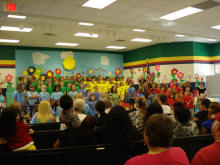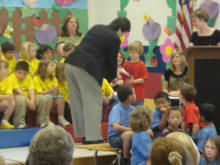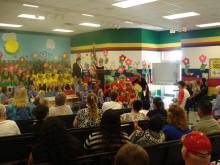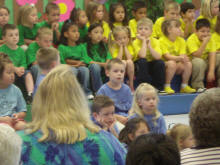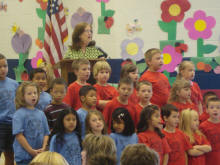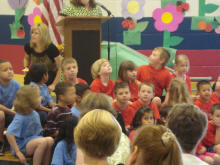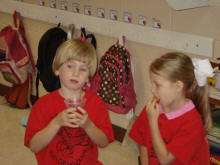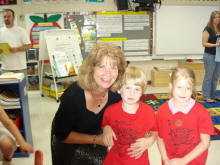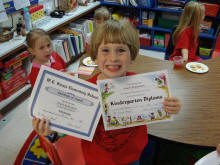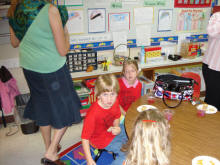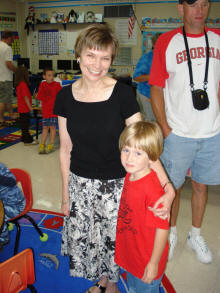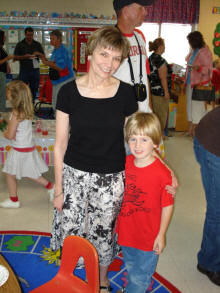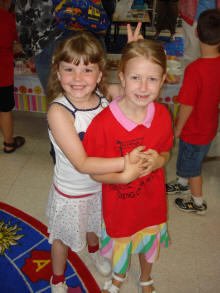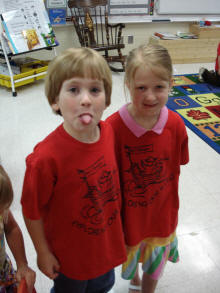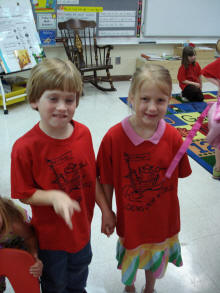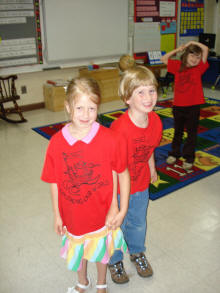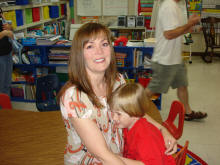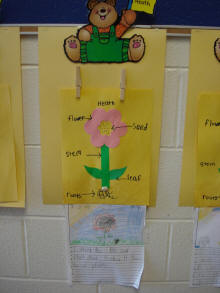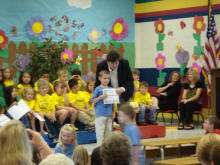 John Micah's and Lainey Grace's Honor Program, May, 2009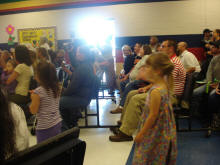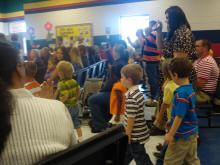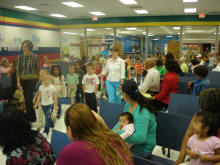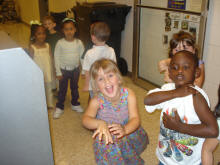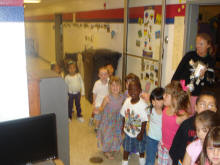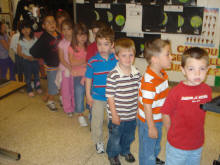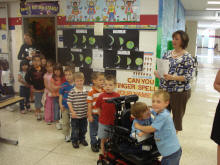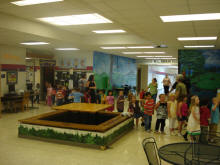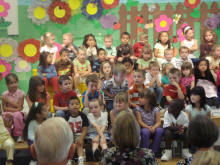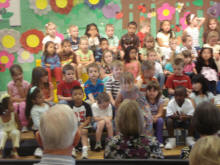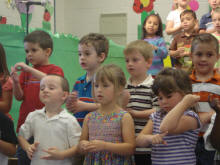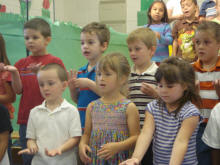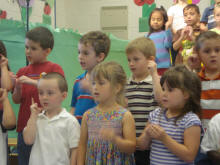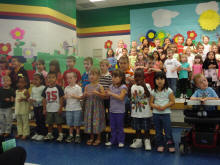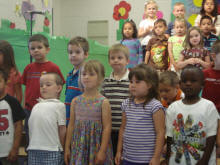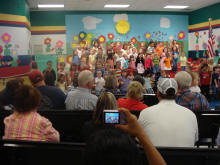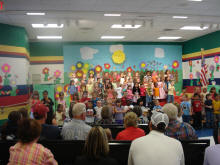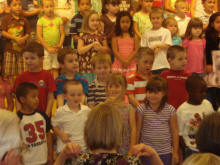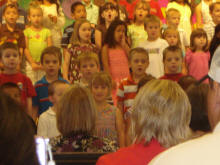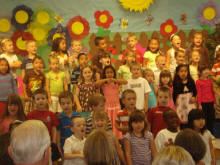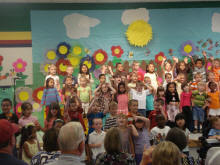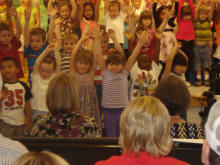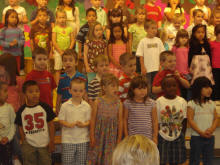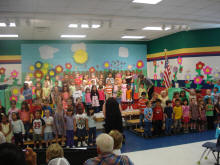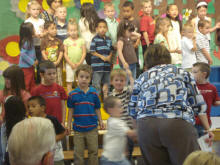 Heath's Kindergarten Play - Mrs. Gardener's Garden - May 7, 2009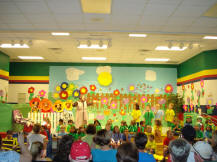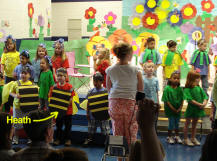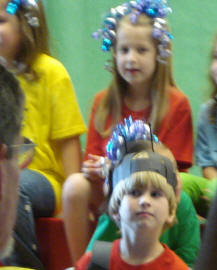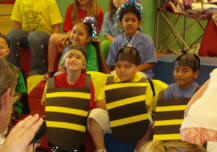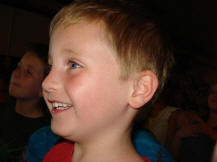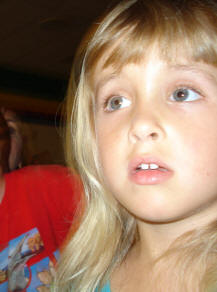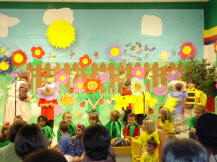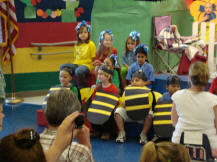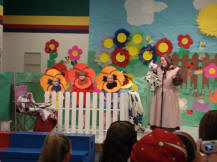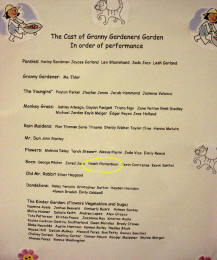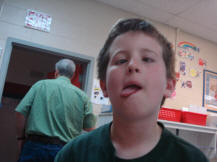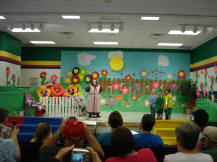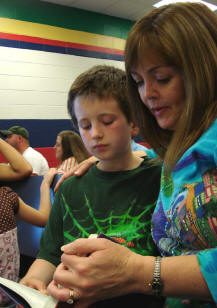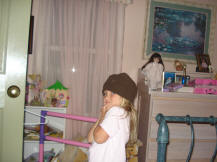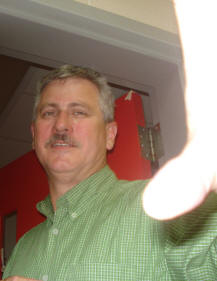 Lee Thomas' Physical Science Experiment Pictures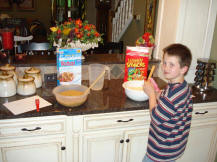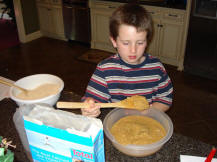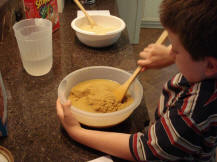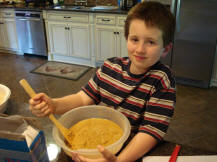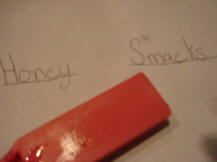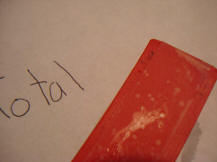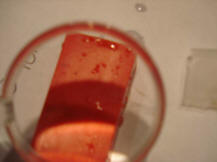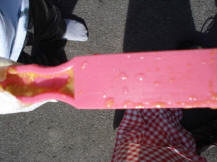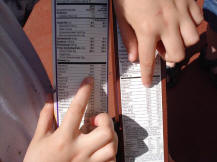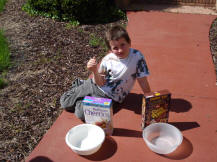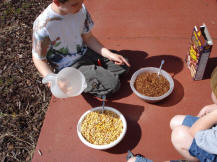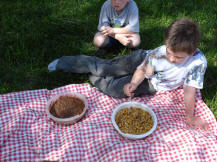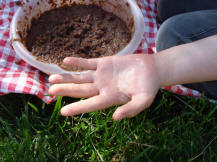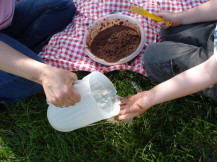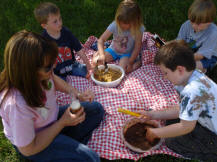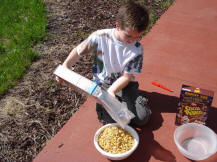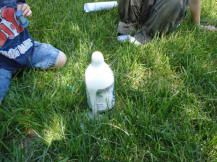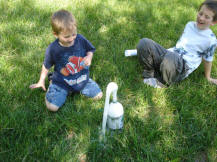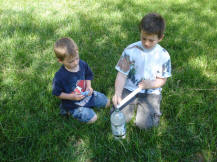 December 08, 2008 - Lee Thomas' presents his Franklin D Roosevelt Reach project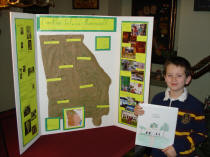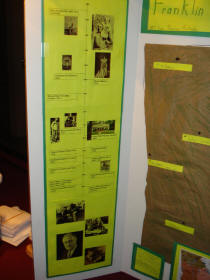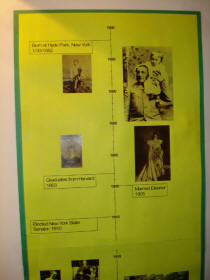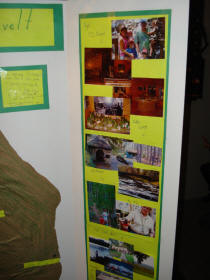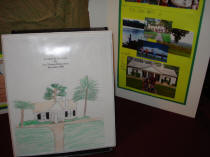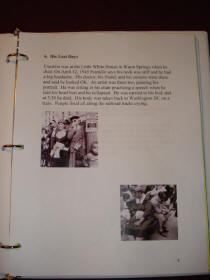 September 2, 2008 - Heath's & Lainey's "Student of the Month Breakfast
Mommy, Daddy, Lee Thomas, and John Micah are so proud of Lainey Grace and Heath for being "Student of the Month" for their classes in September. They were to receive a special certificate and a special breakfast with Mommy and Daddy. Unfortunately, Lainey was sick and missed her breakfast. A little bird told us that she'd get to celebrate next month when John Micah is Student of the Month.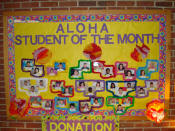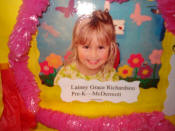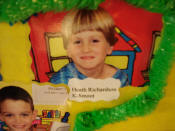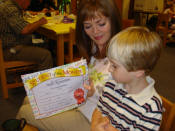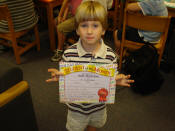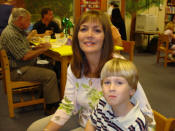 August 4, 2008 - Back to School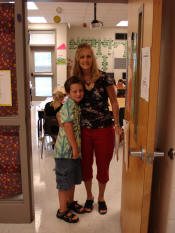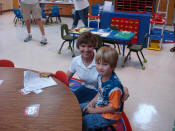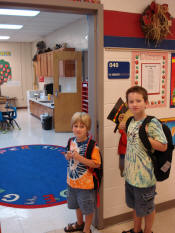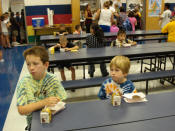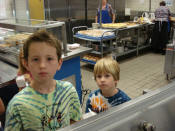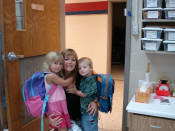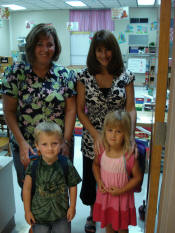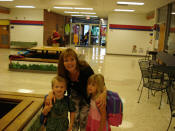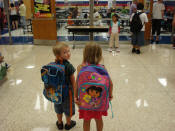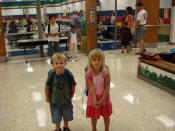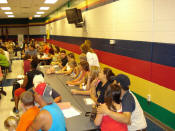 May 21, 2008 - Heath's End Of Year Performance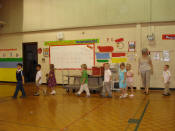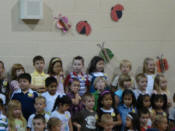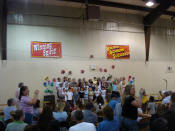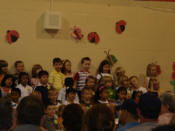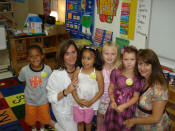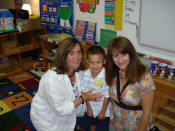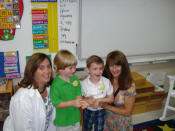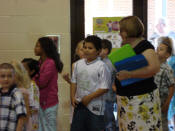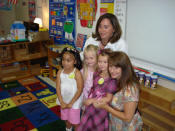 May 22, 2008 - Lee Thomas' End of Year Honors Program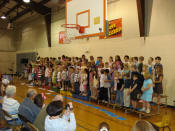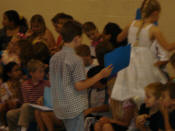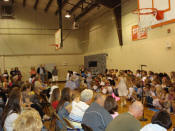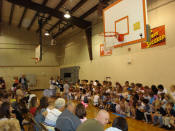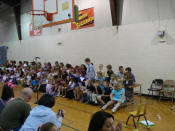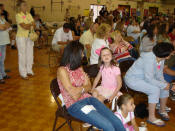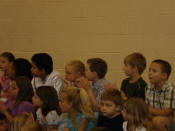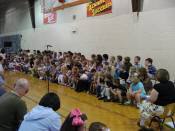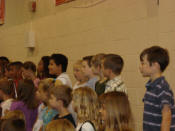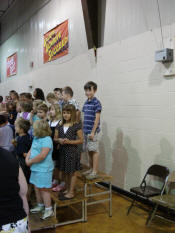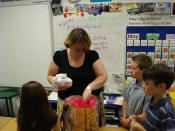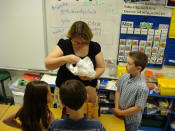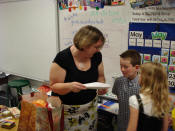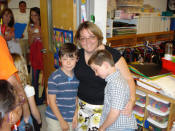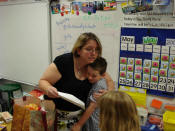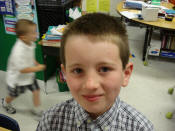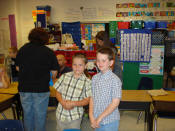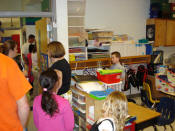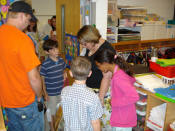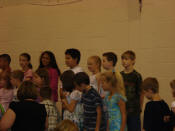 May 22, 2008 - Twins' End of Year Parade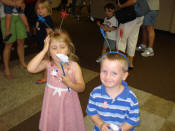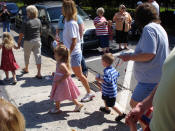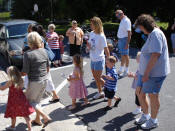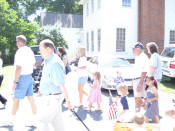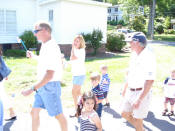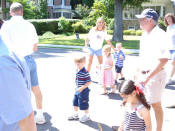 November 3, 2007 - Fall Festival
Lee Thomas and Heath were excited about their school's Fall Festival. They had a hay ride, a big slide, lots of games, and hot dogs and pizza. We stayed for a long time and left with balloons and prizes. Fun was had by all.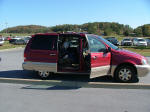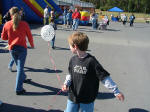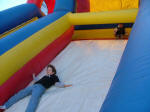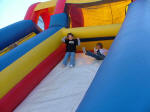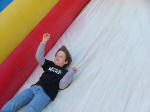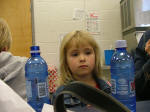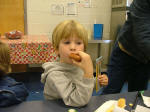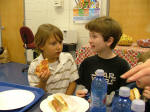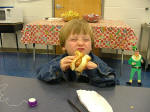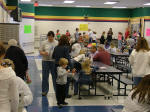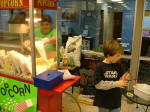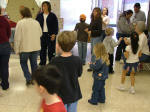 September 4, 2007 - Twins 1st day at pre-school
The youngest two of the Richardson Tribe have now officially started pre-school. Tuesday, the day after Labor Day, Mommy and Daddy Richardson took part of their morning off work and delivered the twins to their classroom and Ms. Brenda. The event appeared to affect Mommy and Daddy more than the twins as they played hard without even noticing Mommy and Daddy had left. When Daddy picked them up at noon, Ms. Brenda reported that they had been "sweet" and behaved well. So the first day was a success!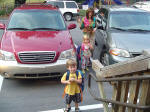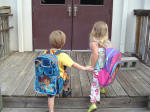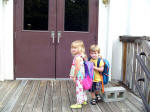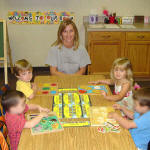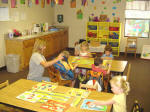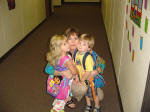 August 8, 2007
Lee Thomas and Heath are both in a new school this year, and Mommy is the Literacy Coach there as well. It looks like they're having a great time thus far. Lee Thomas and heath were both excited to learn that they friend Justin and their cousin "Jazzy B" would be attending the same school as well. Here are a few shots of their first day!