Sometimes, it's great to just "hang out" around the house and enjoy the backyard. This page is dedicated to the days that aren't exactly holidays. Days that we just want to be home. Maybe ride Herbie, fish, or ride bikes, or play on the play set, or play in the sandbox, or lay in the hammock, or whatever...

January 9-10, 2010 - Snowy days at home
One of the positive aspects of living where it never snows is.. when it snows, even just a tiny bit, school's out. Unfortunately, it was very very cold (by our standards), so we didn't get out a lot till the weekend. We bundled-up with Long Johns, layers, gloves, and our new trapper hats, and went for a hike where we saw some really neat things (like lots of animal tracks and Uncle David's and Aunt Tami's pond frozen-over). We also practiced with the bows and arrows as well as Lee Thomas' new bb gun.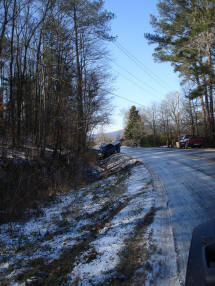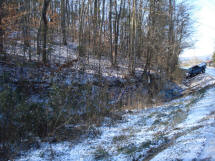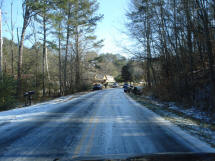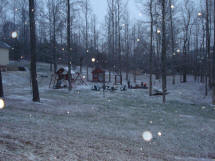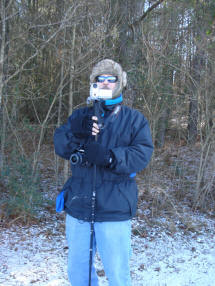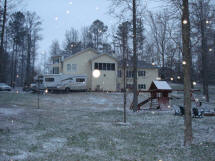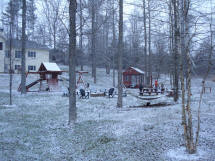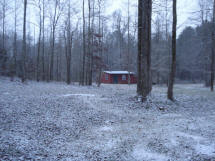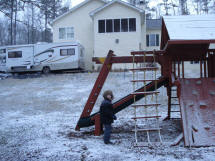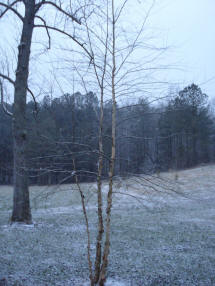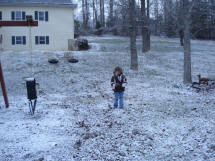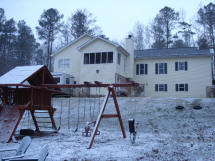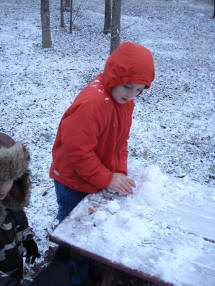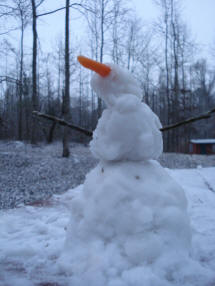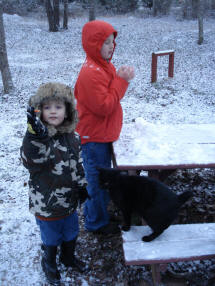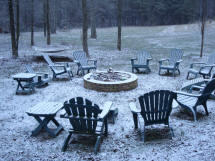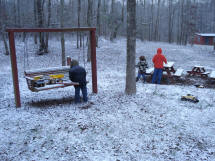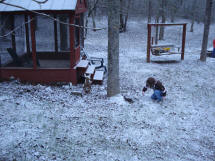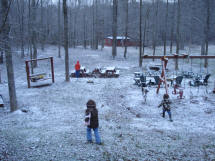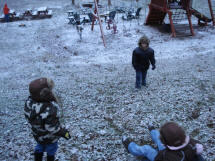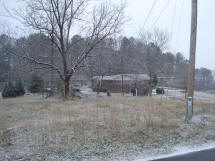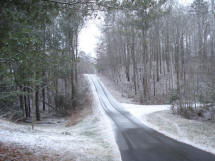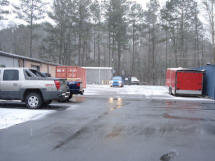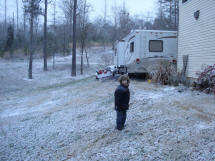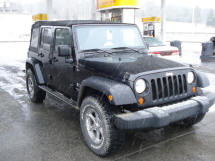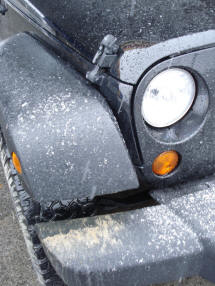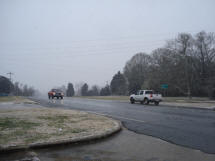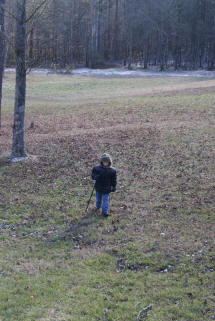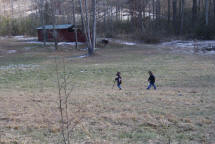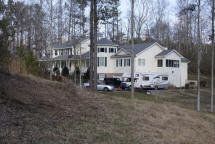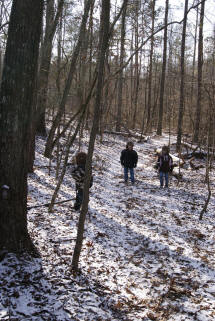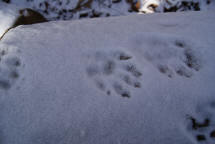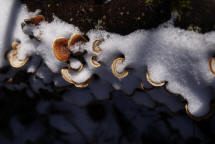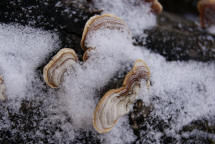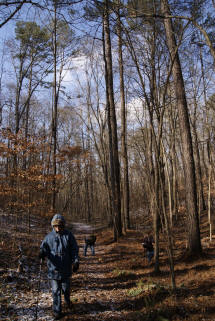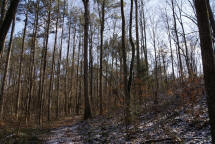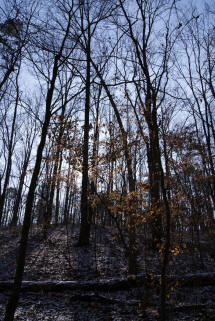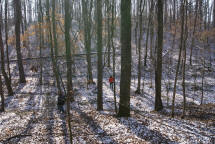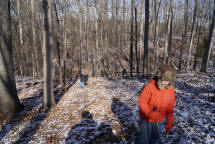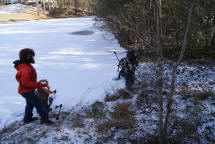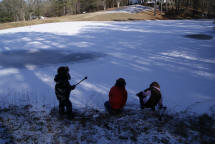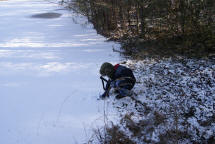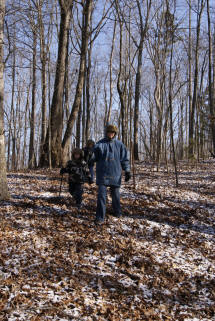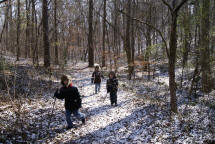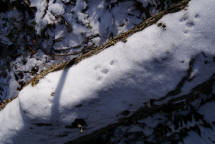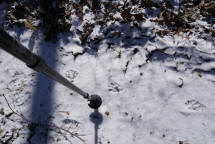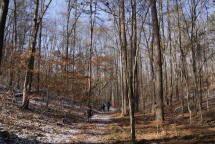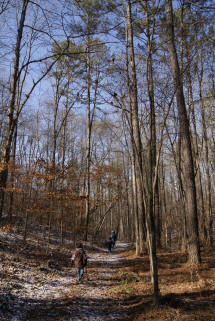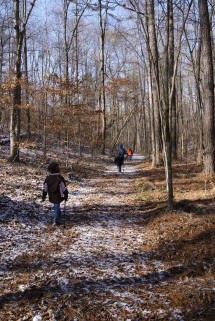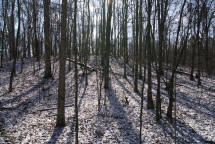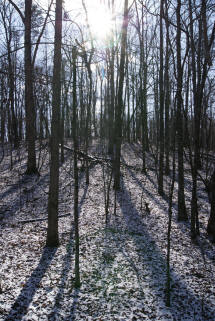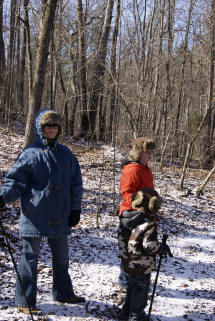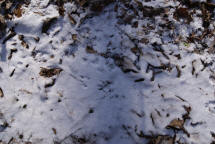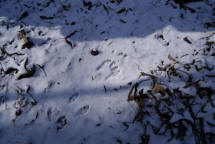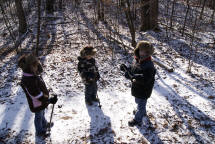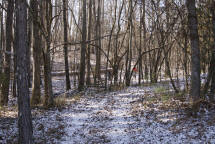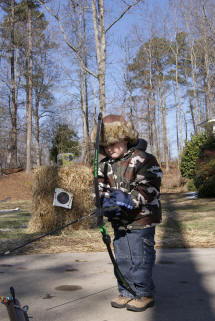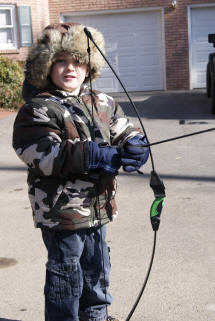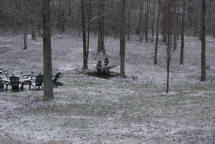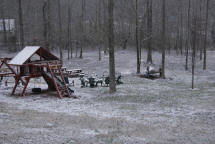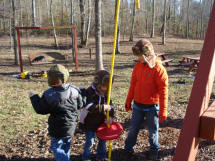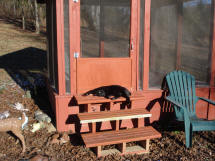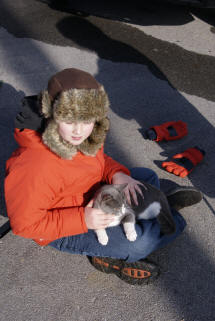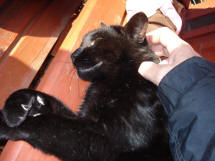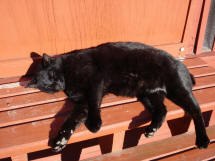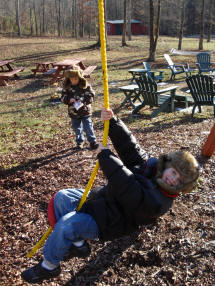 October 24-25, 2009 - Camping in the yard (meadow)
It had been a couple of weeks since we'd camped, so Daddy pulled Homer II (the camper) into the meadow beside our house so we could camp in comfort.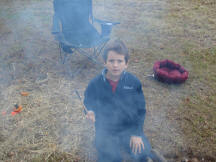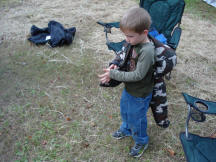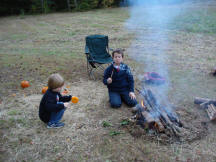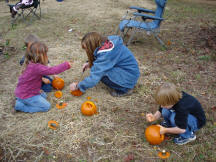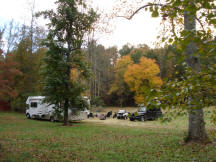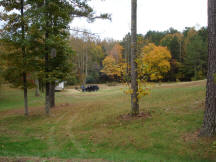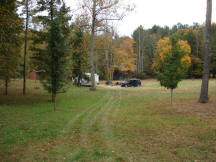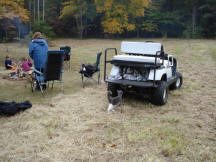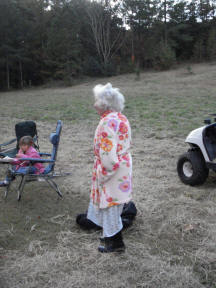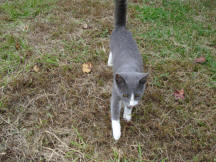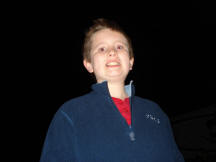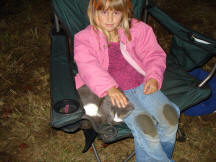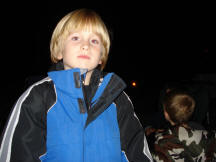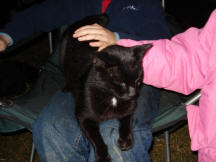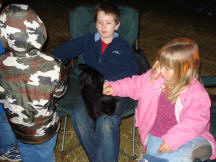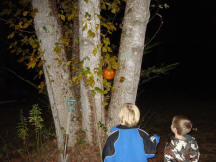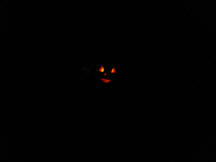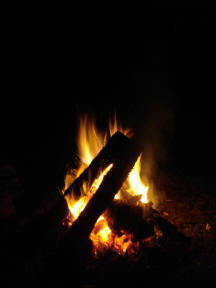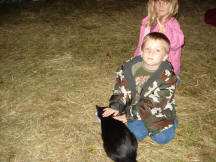 October 17 - Making Blow-Dart Guns and Spears.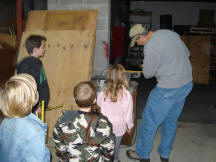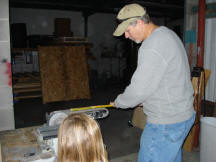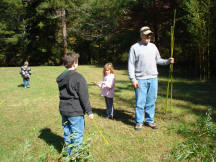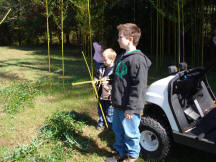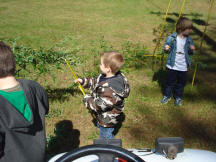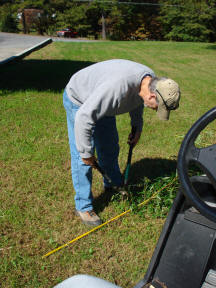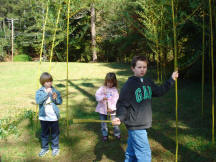 February 1, 2009 - Just hanging around, playing, riding bikes, etc.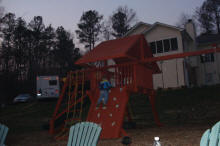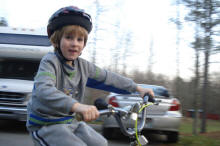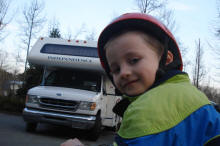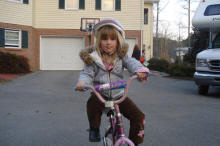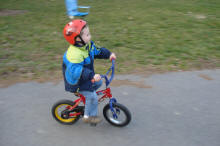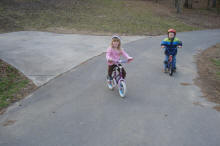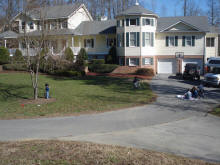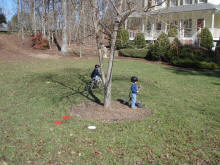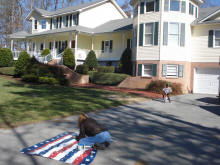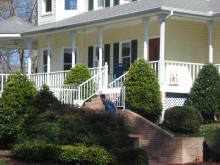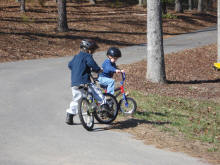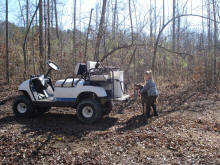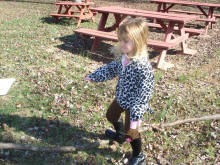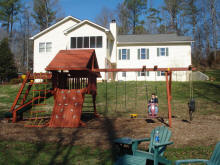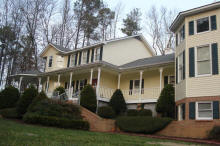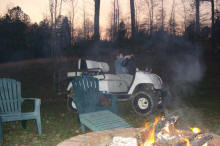 January 13, 2008 - A frigid 55 degree January afternoon, but we braved the cold anyway.
We had the house cleaned on Friday, so we did everything we could to keep the kids outside for the entire weekend. Actually, most of the time we spent out was on Sunday the 13th. We rode Herbie, played on the playset, built a fire, and generally took it easy for the better part of the day. Lee Thomas has gotten really good on the pogo stick, and Heath is riding his bike really well.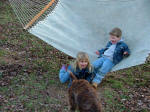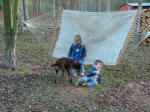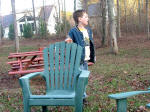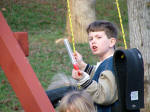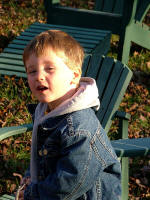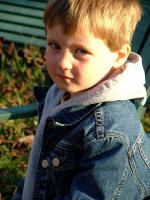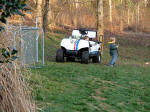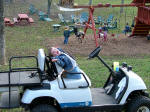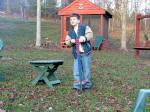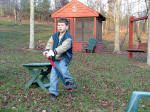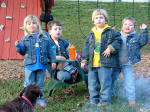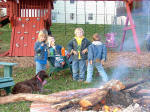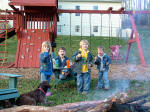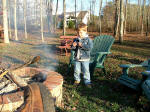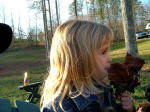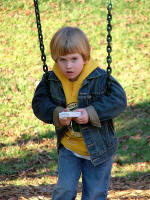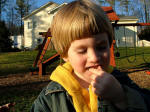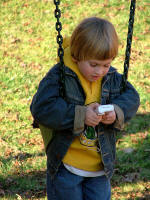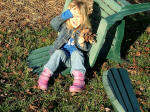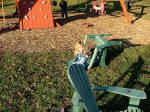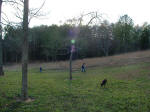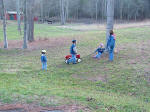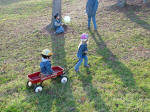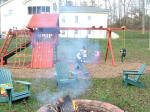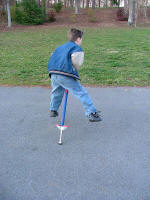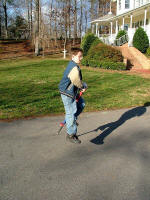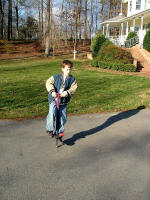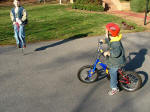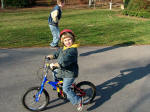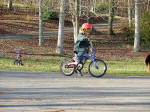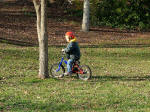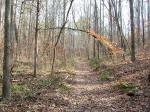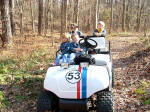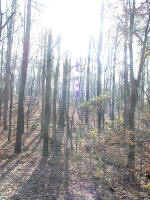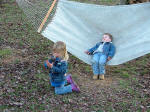 November 18, 2007 - We had some chores to do, but after they were done, we had some fun.
It was a beautiful day and we made the most of it. After the chores were finished, we rode bikes and Herbie, then built a fire by the play set. The colors were as pretty back in the woods as they were anywhere. Roxy sure likes getting some exercise when we ride Herbie over to Uncle David's and Aunt Tami's farm.