September 21 thru 23 - Fort Mountain State Park, Chatsworth, GA
This was a really great weekend, with the exception of one thing, a bear ate our camera. Well, either that, or someone else picked it up off the playground where daddy laid it down. He won't admit that though, so we're just going to stick with the bear story. The camera was old, so it was really no big loss, except that we lost our pictures for the weekend. Any pictures you see below are borrowed.

Anyway, we did a lot of hiking at the park this weekend (trail map of the park). We took Roxy with us, and she did great! We hiked up to the overlook and the old rock fire tower built by the CCC. The supervisor of the crew chiseled a rock in the shape of a heart and placed it over a window on the tower as a tribute to his fiancÚ. From there, we walked down to the mysterious rock wall that gave Fort Mountain mountain its name . No one is quite certain who built the wall or when. There are a couple of good theories though. The weather was great and all the kids are getting better about hiking. That evening we fished for a while before going to the group shelter for some good acoustic music. We saw Ms. Ruby, the park's naturalist. She is a big reason the kids had such a good time on our last visit. Unfortunately, we kept missing her sessions all weekend. It was well after dark before we got back to our camp site, so we enjoyed the fire for a while before hitting the sack.

On Sunday, before heading home, we spent the morning walking around the lake and playing at the playground. When we did get home, we stayed outside and rode Herbie and bikes, flew planes, and rode the wagon down the hill until everyone was ready to drop from exhaustion. It was a classic weekend to remember. Mommy and Daddy enjoyed a steak and onion (not Vidalia, but just about as good), and the kids had a Polynesian delacacy (skewered hot dogs and pineapple slices).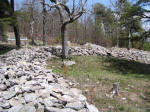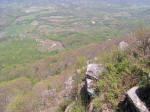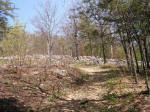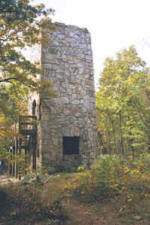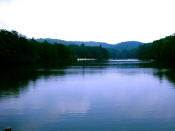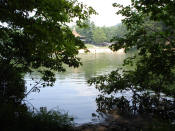 September 15, 2007 - North Georgia Air & Car Show, Rome, GA
WHAT A BEAUTIFUL DAY! Our original plan was to go to the fair on Saturday, but we were told it was for Mannington employees only (until 5pm), so we decided to go to the North Georgia Air & Car Show instead. We're glad we did. Not only did the kids get to see some really cool planes and cars, they saw some of the best stunt flying in the world. There was also a reenactment of the Battle of Midway. Calbert had joined us for the day, and Super Dave and his clan met up with us as well.
Note: Hey kids, the Bigfoot thing is really just a joke!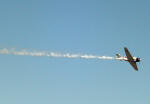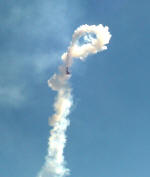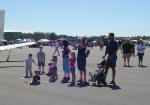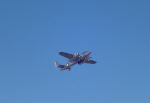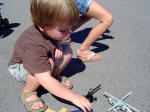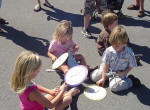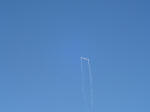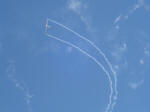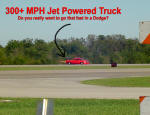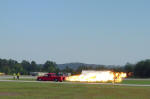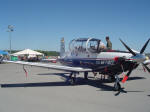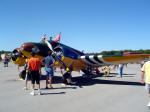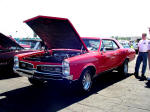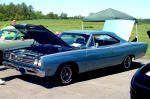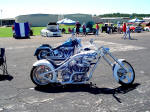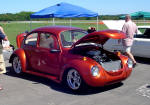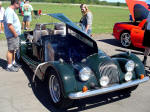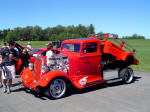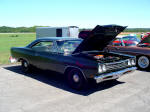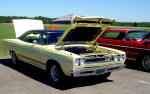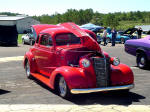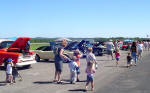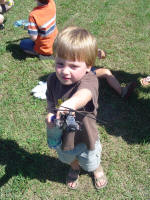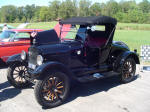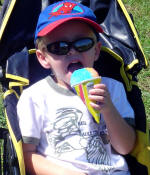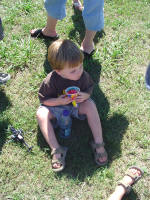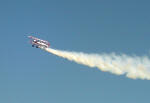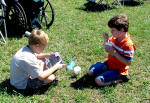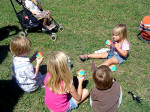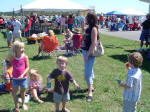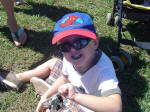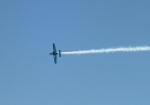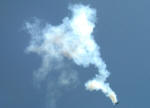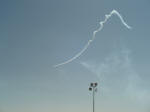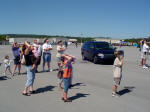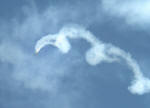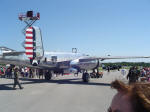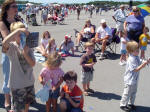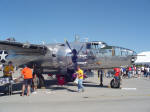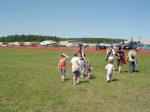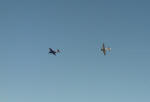 August 31 thru September 3, 2007 - PB&J Adventure - Central Georgia State Parks & Attractions
Friday, August 31 & Saturday, September 1 - Indian Springs State Park, Dauset Trails Nature Center, Indian Springs Inn, High Falls State Park, all near Jackson, Georgia.
We headed for Jackson, Georgia after work on Friday, August 31. A drive that should have taken a little over 2 hours actually took closer to 3.5 hours because of very slow traffic on I-75 south of Atlanta. The office was closed at Indian Springs State Park, but a park ranger told us to go straight to the campground to (hopefully) find a site. We had reservations, but she told me that they had over-booked (Strike 1). Fortunately it was raining, so I suppose a some folks didn't show up or possibly left early. We found a really BAD site and moved in. It was very out-of-level, muddy, and the picnic table was on the wrong side of Homer. Other than me (to level and hook up) no one got out of the camper at that site. It was late and rainy.

Saturday morning we found a much better site in the other campground at the park. In comparison to most commercial campgrounds we've seen, Indian Springs' campground is quite nice. Compared to other Georgia state parks however, it is not. It is the oldest state park in the country, so there is certainly a lot of historical value. there. There's a lake with a beach, miniature golf, and some local attractions that make it worth the trip. Indian Springs is where the government signed a treaty with Creek Chief William McIntosh taking a few million acres from the Creek Indians. It resulted in the assassination of McIntosh by the angry Creek. This is very similar to what happened with the Cherokee at New Echota prior to the infamous trail of tears. McIntosh was half Creek Indian and half Scottish (he wore a kilt and a mixture of Creek and Scottish garb). This is a very interesting story that everyone should read.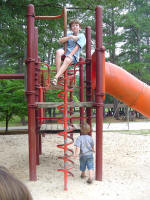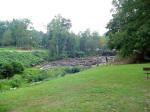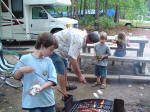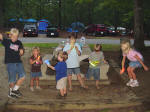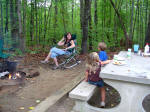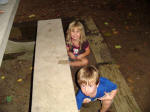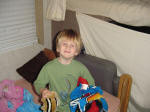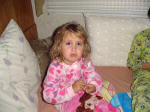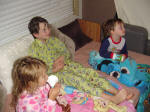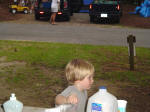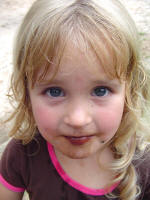 Note: I think in general we liked Indian Springs, but there were a couple of things that turned me off. For instance, when we moved to the second site, I placed our registration slip on the post (as instructed) and left a couple of chairs at the site so no one would occupy it. Apparently, while we were out and about being tourists, a couple of rangers came by and talked to our neighbors. The rangers told our neighbors that they didn't think a couple of chairs constituted "occupying" the camp site, like they might sell our site to someone else. That bothers me. Also, when I registered, I asked if I could cancel our third night at the park. The girl said "sure, but you won't get a refund for that night. The staff at every other Georgia State Park we have stayed at have been very accommodating, bending over backwards to make us happy. I might add that some of the park is not maintained to the same standards of some of the other parks. The play sets were old and rusty with missing swings. They were also infested with ants. As bad as all this sounds, I'd still recommend a visit if you're in the area.

Saturday continued...
Our nephew, Sheldon, suggested we visit a place called Dauset Trails Nature Center while staying at Indian Springs, and it turned out to be one of the best places we've ever been. There are miles of bike and hiking trails, but the nature center is what we loved. It is filled with dozens of rescued animals that you can get close to. We had met a really nice family at the campground (if you read this, contact us through the feedback form), and we also ran into them at Dauset Trails. Our kids really had a great time playing with their kids which made the place even more enjoyable. I can't say enough about Dauset Trails. It is privately owned and there is no admission fee. It is extremely well maintained, and the staff are incredibly nice. They even gave Mama a bunch of Georgia wildlife posters she had been looking for for her school. We want to thank the staff for their hospitality and for providing such a wonderful place to visit.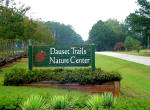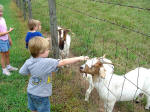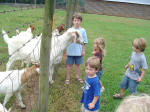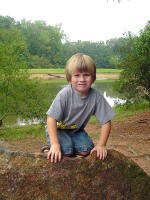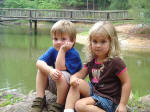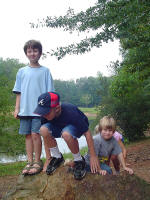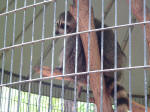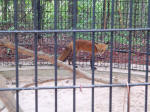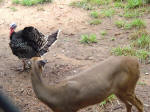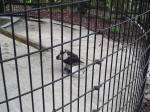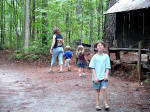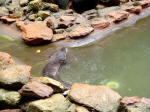 We left Dauset Trails and drove a short distance to High Falls State Park. We didn't get out of the camper, so I have to be fair. The park might have had more to offer than we saw, but I'm not sure where. They had a pool, a lake, and a campground. They just didn't look that nice. After leaving High Falls, we visited the Inn that William McIntosh built in 1823 which is now a museum of sorts.
Sunday morning we packed up early and headed for Pine Mountain, Georgia, Home of F.D. Roosevelt State Park , Callaway Gardens, and possibly the coolest place we've ever been, Wild Animal Safari. We arrived at Wild Animal Safari at about 11:00 am, just as the rain was stopping. At that time, there were very few people there. You have three choices of how to ride through the park. You can drive your own car, ride the bus, or pay $11.00 extra, and rent a zebra van. The vans are absolutely nasty, but I really recommend that mode of transportation. You definitely do not want to drive your own car. The horned animals are pretty klutzy and were banging into the side of the van constantly. Also, there is a good chance the interior will get slobbered! Anyway, it takes about an hour to ride through the park, and you could never get this close to these animals any other way. All of us absolutely loved feeding and petting the animals (watch your fingers with the zebras and ostriches). We almost didn't do the walking part of the park. That would have been a big mistake. It's as cool as the ride-through part.
Sunday afternoon we set up camp at FD Roosevelt State Park. The campground had been booked the entire weekend, but I was able to reserve us a site. Once again, the rain (or threat of rain) had caused some people to leave early, or not show up at all, so we were lucky enough to get a great site. A pull through real close to a play ground and the naturalists pavilion. The kids were doing crafts within an hour. I set up our new satellite dish (we bought each other for our 18th Anniversary) so we could watch The 4400, one of our favorite shows. We went fishing for a while (and of course I caught a nice large mouth bass). Then, after a yummy fire-cooked steak, Vidalia onion, and home grown tomato, we went for a walk. I wish we had more time to really investigate FDR State Park because it seems to have a lot to offer. We'll be going back someday soon.
Monday morning (Labor Day) we went to FDR's Little White House in Warm Springs, Georgia, adjacent to the park. It was a learning experience for us all. FDR was responsible for many of the state parks because he started the Civilian Conservation Corps to put men to work during the Great Depression. The CCC planted trees, built lakes, and built roads giving access to these great places for the general public. FDR died of a stroke in this modest little cottage. It's a very peaceful place. It's easy to see how it appealed to him.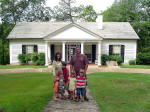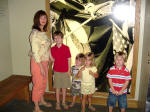 Monday afternoon we went to Callaway Gardens. This is a great place to visit when camping at FDR. There is a lot for the entire family to do there. There is golf, miles of paved bike/hike trails, a butterfly house, gardens, and a huge beach with lots of activities (and more!). We visited the butterfly center, the vegetable garden, and finally the beach (the kid's favorite). It was a fun filled day, and once again, we plan to come back soon.