May 30 - Heritage Park Trail Bike Ride - Rome, GA
For more destinations, visit our new website: PBandJAdventures.com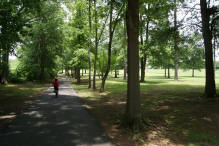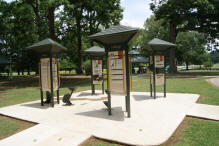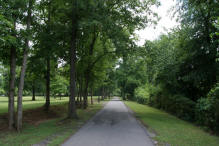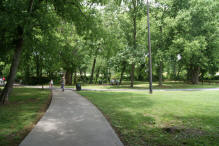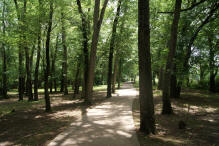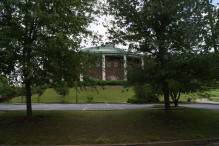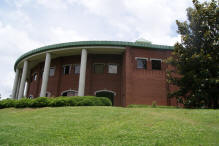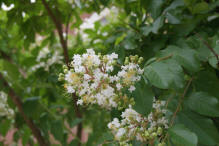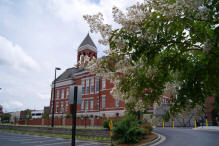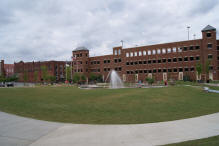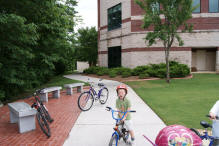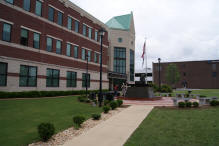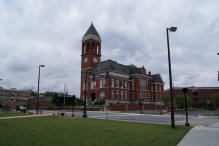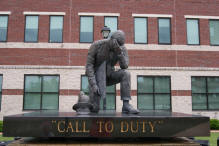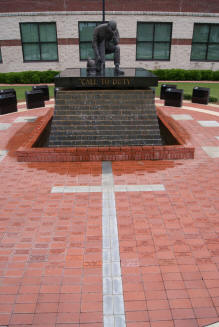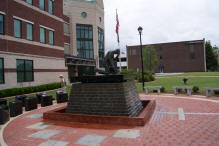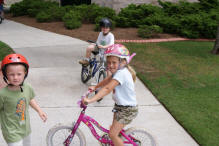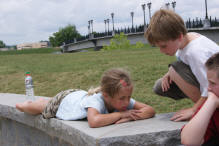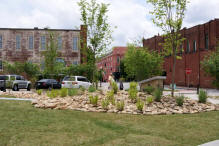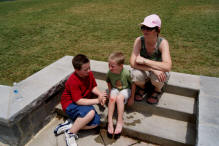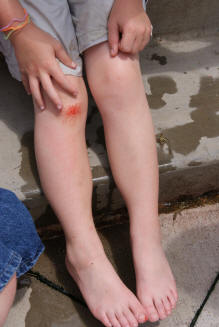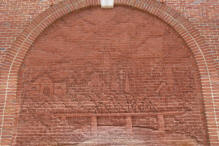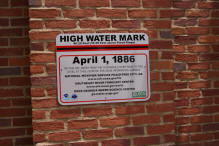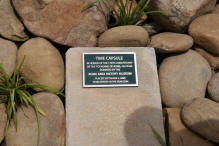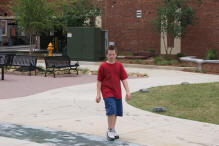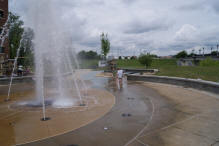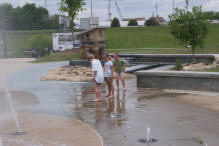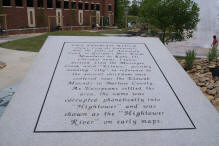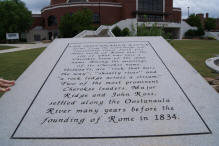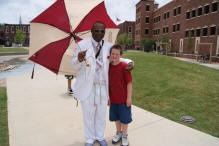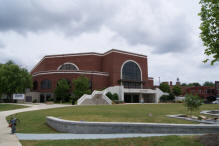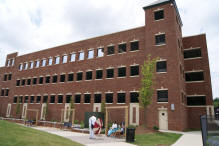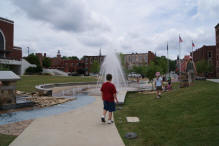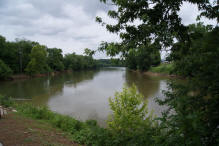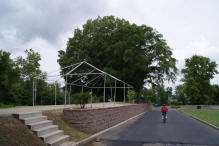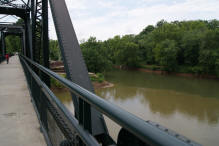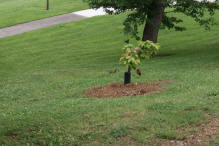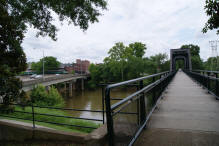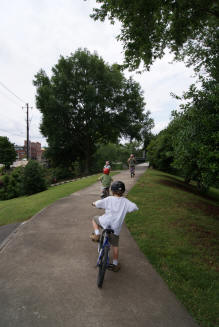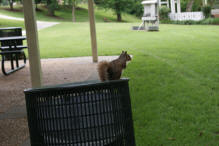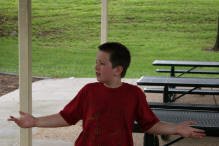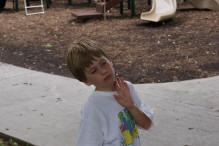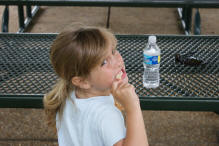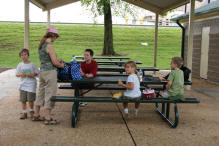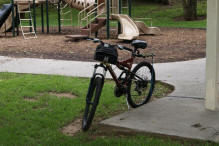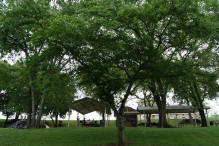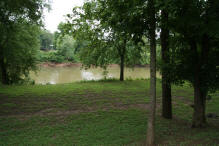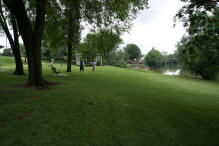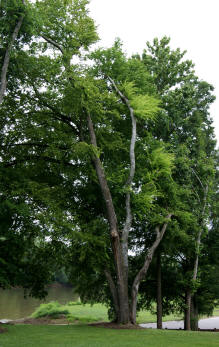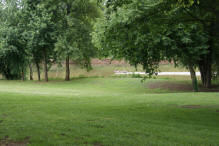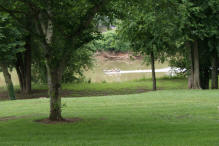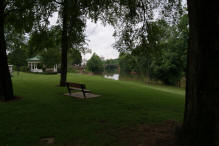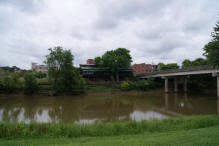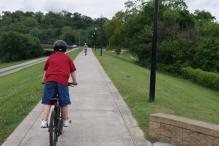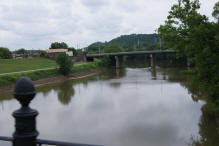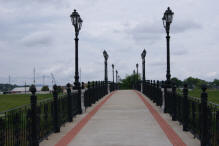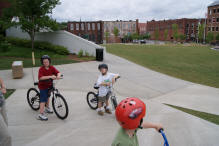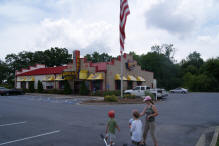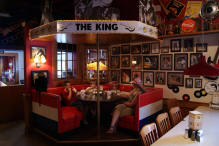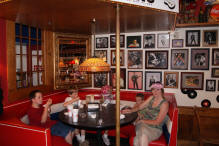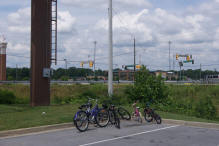 May 14 thru 16 - Cedar Creek Park - Cave Spring, GA Google Map Video
There are many varying opinions when it comes to camping. Some would argue that a tent and a sleeping bag in the wilderness is the only way, and the other extreme might argue that a "Class A" luxury coach in what resembles a large parking lot is best. Anyone that knows the Richardson Tribe knows that we're somewhere in the middle. We love nature, the sights, the space, the adventures and experiences of state parks. However, we also enjoy some of the comforts of home such as air conditioning, a kitchen, a potty, and a comfortable bed. A key feature that limits visits to many national and state parks is the common lack of full hookup (sewer), Anyone that knows the Tribe knows that we really need full hookup if we plan to stay more than a couple of nights with 6-7 people in the camper. It's hard to find the right combination, but Cedar Creek, while not a state or national park, comes pretty close.

At first glance from the highway, the park looked very much like and "RV park"ing lot, with campers packed in tight rows in a large treeless field. A little closer look reveals another side of the park, the creek-side. It is true that much of the property is flat and treeless, but then trees would interfere with the very nice driving range. Many of the sites are creek-side sites just a cast-away from the water, and all the lawn between the full hookup RV sites and the creek is covered with big shady hardwoods. Big Cedar Creek, a tributary to the Coosa River, is absolutely teeming with fish, although they proved very elusive (we need to work on that next time). The park is also very close to Lake Weiss which makes it a fisherman's paradise. In addition to many of the amenities you might expect in a park like this (pavilions, basketball, volleyball, etc.) the campground has the unique feature of kayak, canoe, and tube rental and shuttle service. They have a well stocked outfitter store with kayaks, canoes, paddles, and camping essentials. Frankly, the Tribe spent most of the time playing in the creek and hitting golf balls, so we didn't take advantage of the canoes and kayaks this time. I guess we'll just have to come back.

We also took a side-trip to Cave Spring, read about that too.

Note: Ultimately, there was very little about Cedar Creek to complain about, but... I have to point out that there is no playground, no cable (and no TV reception), so if you want to watch TV, you'd better bring a dish and/or some DVD's. The environment is child and family friendly, and everyone we interacted with was very courteous and helpful. As mentioned before, we didn't have time to take full advantage of the park, but we will be back, soon!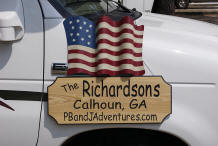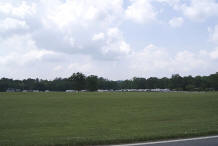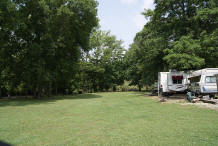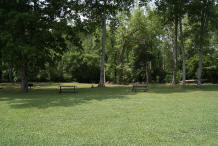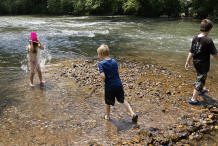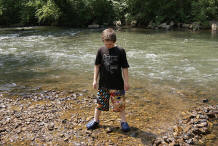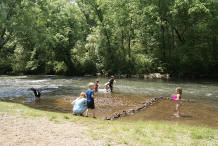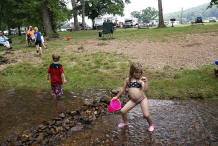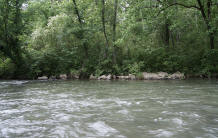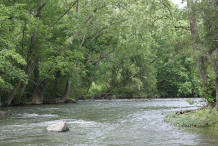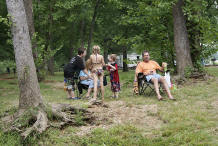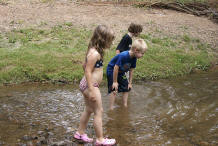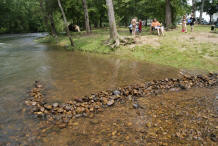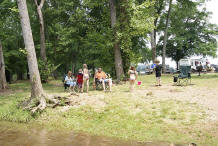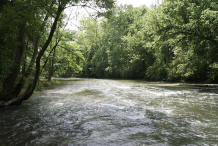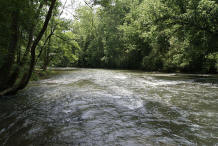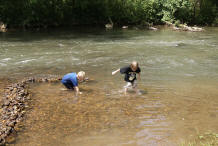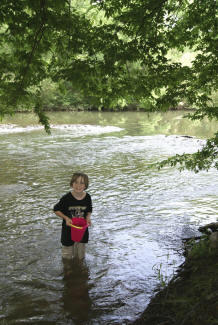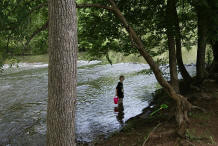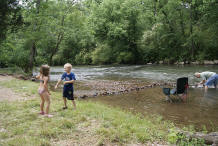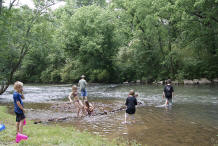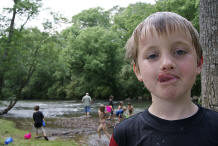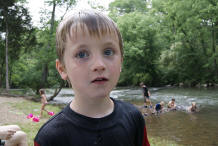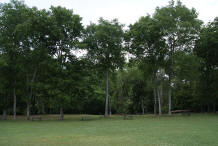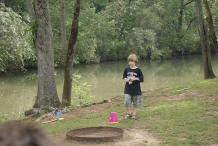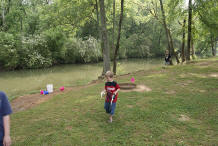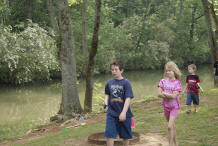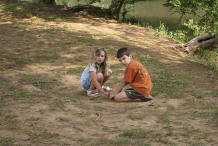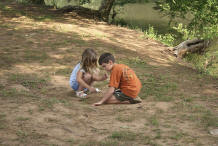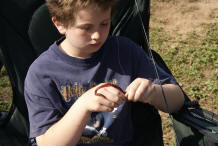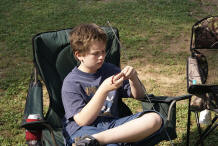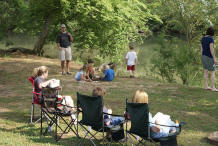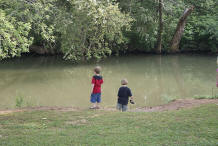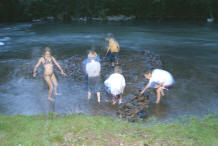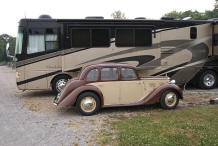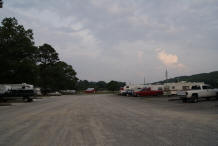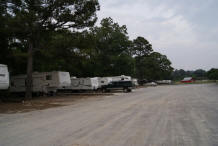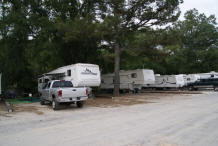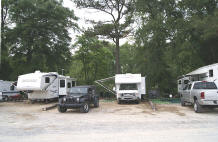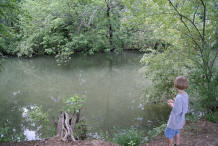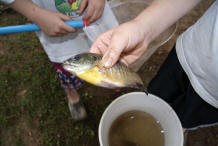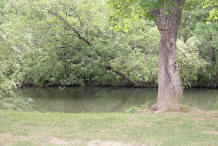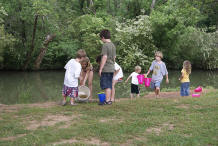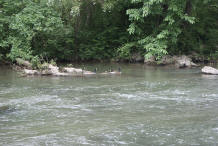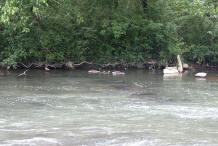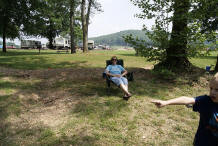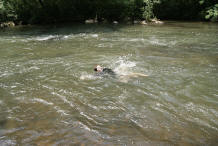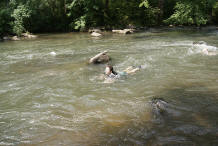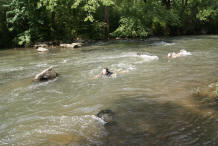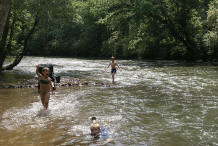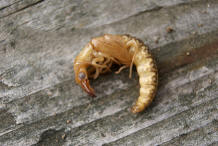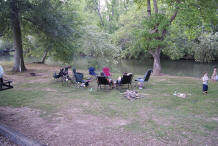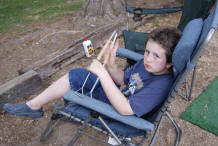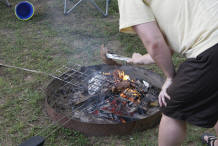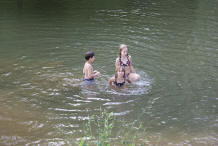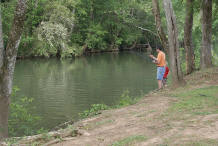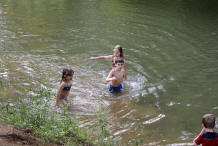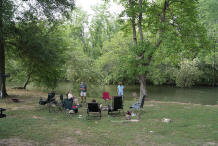 Side Trip - Rolater Park - Cave Spring, GA
While staying at Cedar Creek Park, we made the short two mile drive into Cave Spring to check out its namesake. The park is a neat little place with a pavilion, playground, historical buildings, a cave, a spring, a trout pond (for looking and feeding, not fishing), and a giant pool??? Jury's out on the pool, but the park was really neat. The first thing Daddy noticed when we approached the cave was the cool air coming out. It was like a big air conditioner. He talked about how this would have been a perfect place for Native Americans to have lived. They had all the fresh cool water they could ever want, nice flat land for farming, and air conditioning! Before heading home on Sunday, we revisited Cave Spring, which I might ad is a Mecca for antique stores, but little was open. We ended up spending a while at the Creekside Cafe, and enjoyed a very very good meal. Service was a little slow, but we came-in on the back end of two large groups, and they just weren't prepared for such a crowd. They did a good job, and considering the Cave Spring Cafe across the street was closed, they seemed to be the only game in town. Cheers ladies (and cook), you idi a fine job.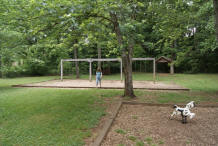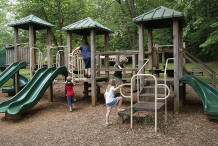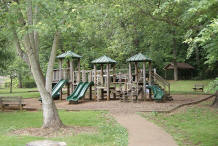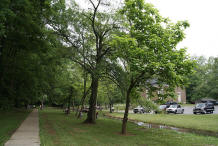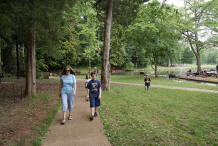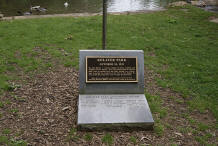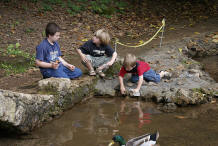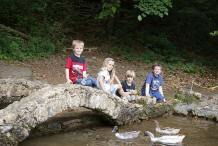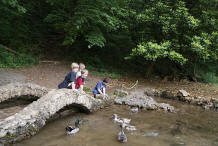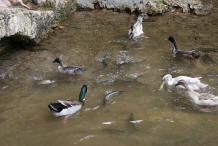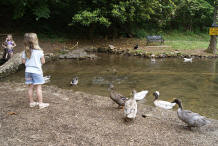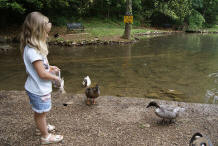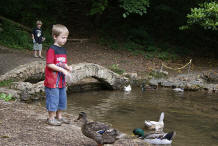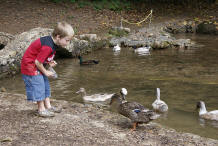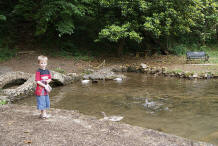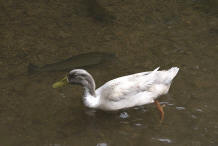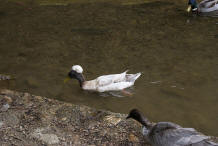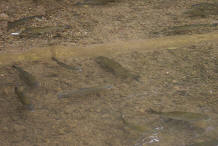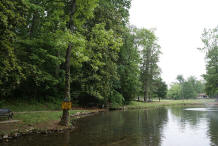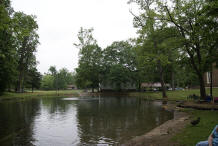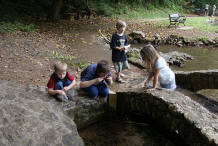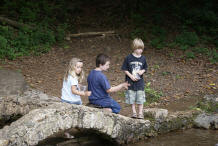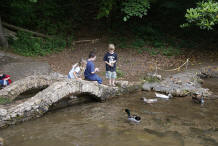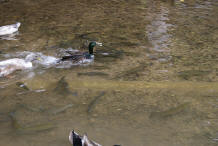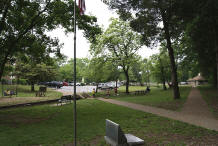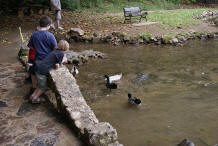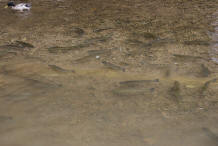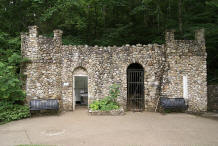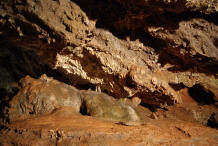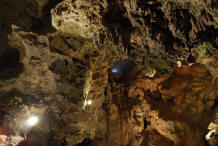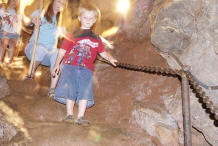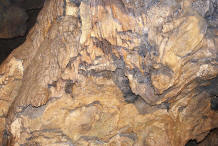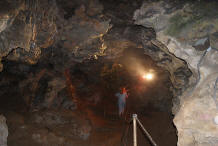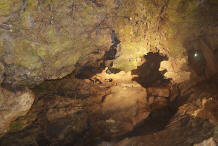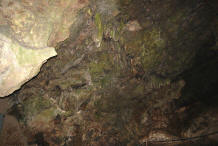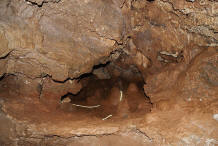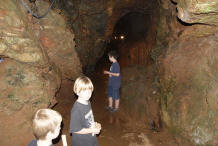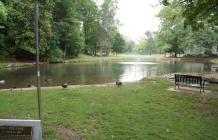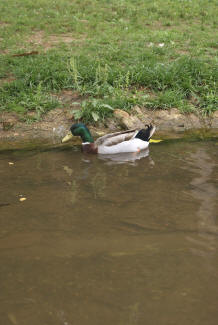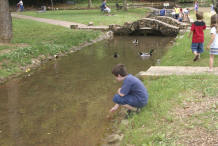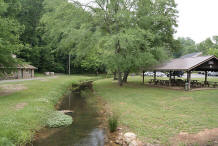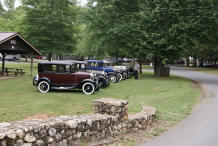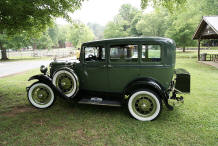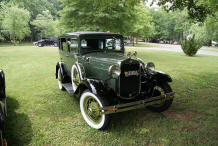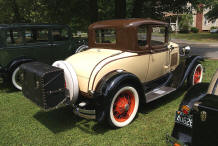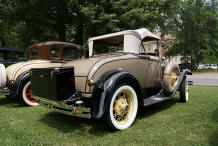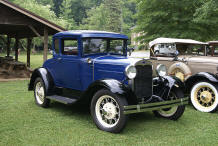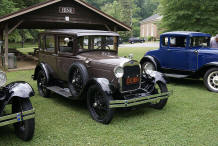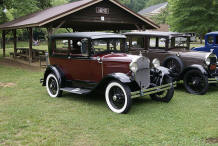 May 07 thru 9 - Red Top Mountain State Park, Cartersville (Emerson), Georgia
We have driven through Red Top Mountain State Park a couple of times just to check it out. There are many things that are appealing about the park. It's on Lake Allatoona, which means fishing and water sports. It is easily accessible, just a few minutes off Interstate 75 about 30 minutes North of Atlanta. It's convenient to a good number of restaurants, an exceptional movie theater, and two wonderful museums, the Tellus Science Museum, and the Booth Western Art Museum.

The attraction for making this the weekend to camp at Red Top? Archaeology Day. Saturday was filled with great activities. We started at 10am with a park archaeologist explaining how to recognize sites where artifacts might be found. Then we toured the old iron mine on Red Top via a hay ride wagon pulled by a tractor. The path we took was along an old narrow gauge railroad bed that was used to transport the iron ore. We had a nice view of the lake for some of the ride. After lunch we got to dig for artifacts. Everyone got to keep an arrowhead, and yes, we know they are not real, but it was still fun to learn how it's done. Each of the papooses also got a mold frame for carving things in to cast in iron later. After each finished their carvings, we headed back to camp. An old friend of Daddy's family named Tommy and his wife Wendy were waiting at the campsite for a little visit, and they came bearing a big bag of Twix! That evening we headed back over to the lodge to enjoy some Bluegrass music and watch them pour melted iron into our molds. It was a lot to do in a day, and we were tired when we got back to the camper (around 11pm).

Daddy's note: Georgia State parks are wonderful. They are a tremendous value (the entire weekend's activities and campsite were less than $80 for a family of 6, and that included the iron casting mold and supplies). There are a couple of negatives unfortunately. The most obvious is the fact that some parts of the park are in need of attention (maintenance wise). The beach needs to be raked and cleaned-up. Mixed in with the pine needles, sticks, and bark are cigarette and cigar butts, and an empty beer bottle or two. We didn't let the kids wade in without shoes for fear of broken glass. The beach area is surrounded by a chain-link fence, the building that houses the stairs is old and in need of repair, and everything needs to be mowed and trimmed. Now, keep in mind that most areas of the park are pristine, but this seems to be the most "public" part of the park, and is the most neglected. The campground is mostly setup for tent camping, but there are a decent number of RV sites with electric and water. Some of the sites are in need of maintenance, but for the most part, we really enjoyed the campground. Now, in contrast, the lodge and surrounding area is very well kept. The area where the casting is done, the old log cabin where the Bluegrass was playing, all these areas are neatly trimmed and well kept. But here's what REALLY gets my goat-- this is a Georgia State Park, a park my taxes support, a park that I have paid to enter and stay in, a park that I support by purchasing a family annual pass, a park that says my children, wife, and I cannot enjoy the pool at the lodge, even if we pay extra. Now that ticks me off, and I will be writing a letter.