December 26, 2009 thru January 3, 2010 - The Great Smoky Mountains National Park and Area
Lodging and home base - KOA of Townsend, Tennessee. The Tribe had stayed at the KOA in Townsend once before (December 2008), and we were pretty pleased with most aspects of the campground. It's clean, they have full hookup, the playground is above average, they have a pool (not usable this time of year), and they have sites on the river. There are a few negatives such as an expensive laundry (our cost, not counting detergent, was over $40.00 in quarters for the machines), and very narrow sites, something that is very common or river-front sites. In these scenarios, you typically orient more to the rear of the camper than the side. The key reasons we chose Townsend and the KOA is convenience and the night sky. Riverside sites are furnished with little decks facing north viewing the water, the side of a mountain, and, with the leaves down, an almost pitch black sky with stars so bright it's almost overwhelming. Traffic and crowds, or the general lack thereof, is also a great reason to stay in Townsend. From here, you can go into Gatlinburg's South entrance through the park (avoiding Pigeon Forge), about a 30 minute drive. If Pigeon Forge (Dollywood) is the destination, then it's less than 30 minutes through Wears Valley. When it's time to head home, there is no 1-2 hour bumper to bumper ride to the Interstate. Because of the river (tubing, fishing) the Tribe is enthusiastically looking forward to returning in much warmer weather.
While visiting the area, the Tribe had quite a few adventures including two visits to Dollywood. Daddy did not take the cameras to Dollywood, so the pictures you see will be from his Blackberry and the cameras on the rides. For more information on our Dollywood visit, read Lee Thomas' review below.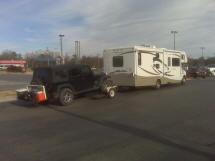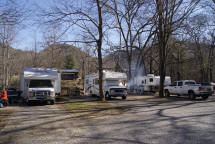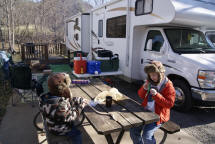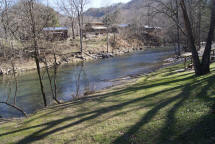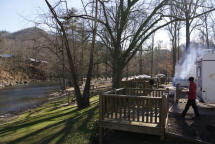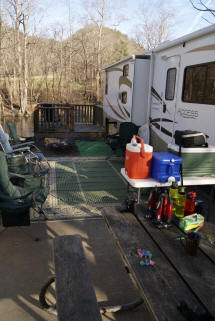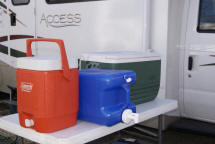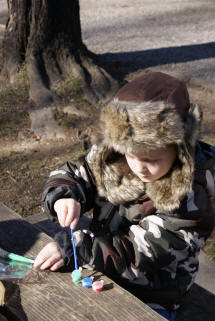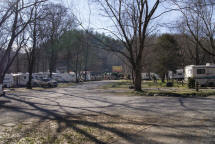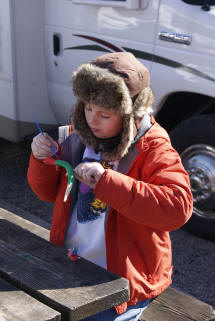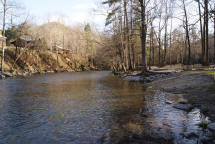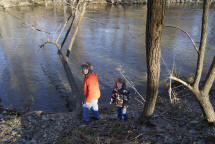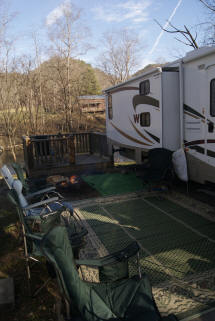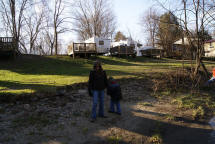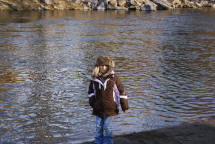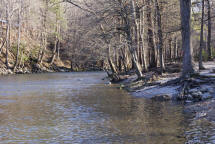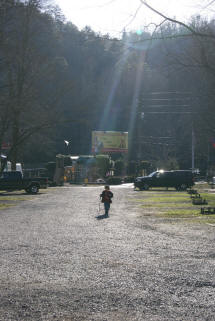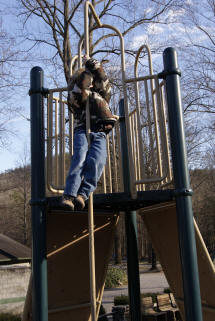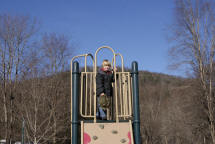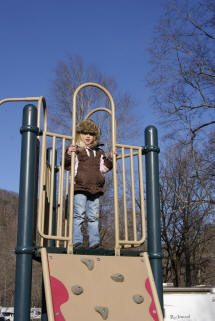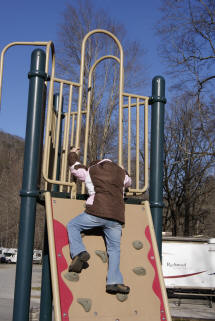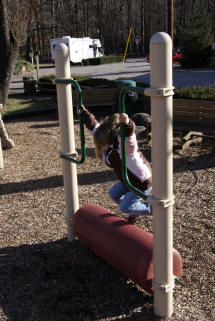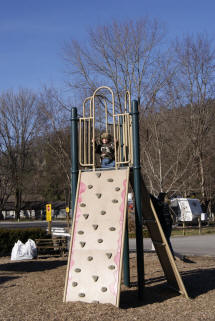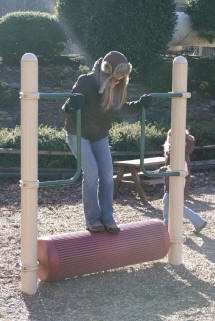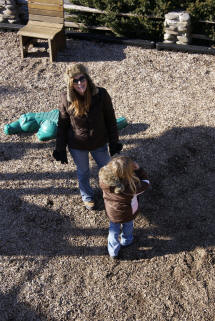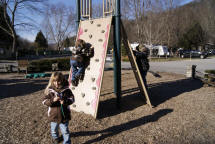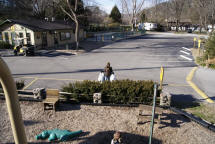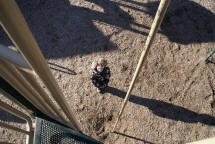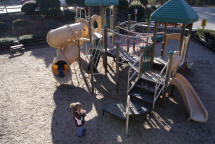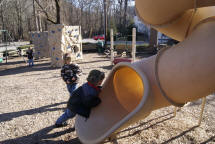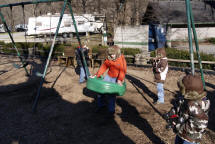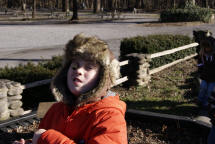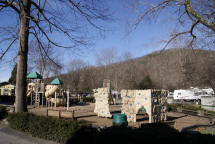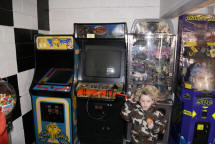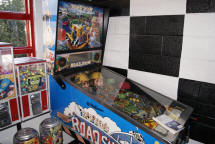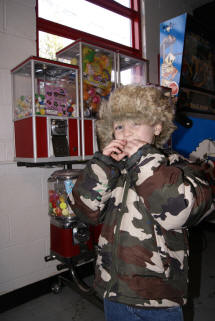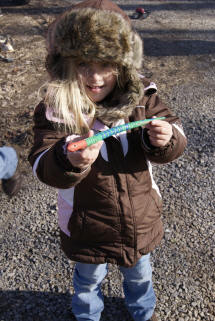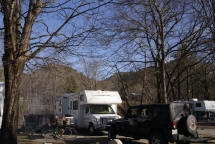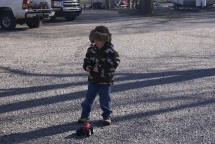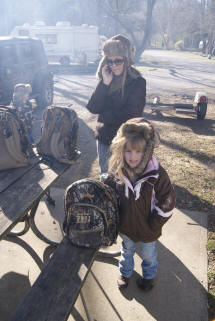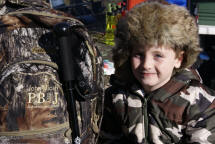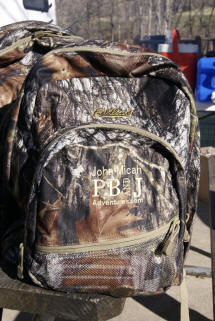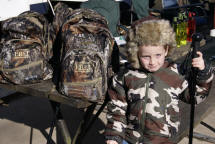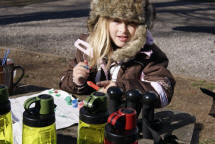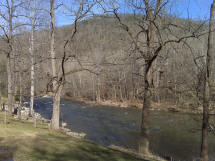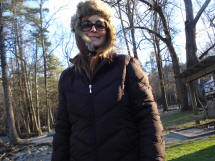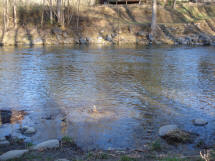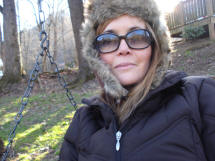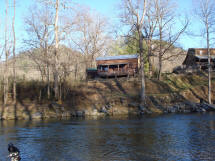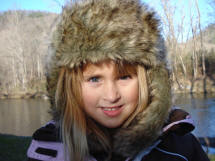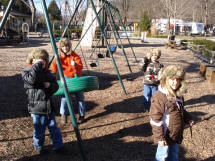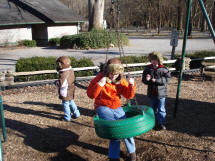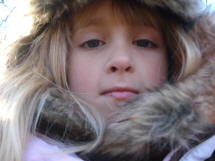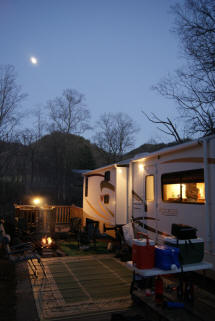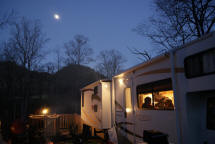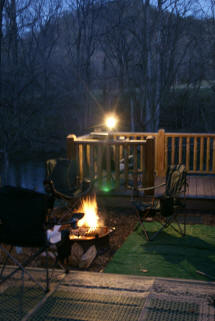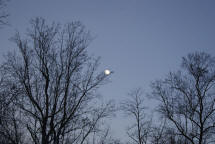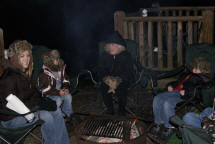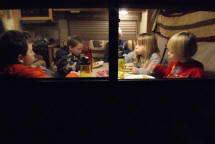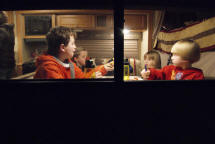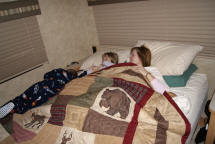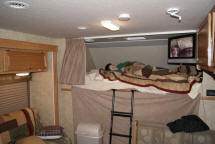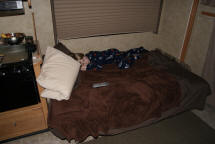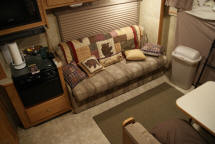 Dollywood, Pigeon Forge, TN, December 27 & 30, 2009
Going to Dollywood - By Lee Thomas Richardson
On Christmas Day when we were opening our presents, I decided to open my big gift. It was wrapped and shaped like a cube. I was the first one to open it so I knew what was in it first. Inside was a backpack. It felt very light. Under was a whole bunch of survival stuff. I said, "Wow!"with excitement. After that my mom said "Is there anything in it?" I said, "I don't think so, it's very light." But I checked anyway. There was something in it. There was a piece of paper that said I will be going to camp up in Townsend Tennessee the next day! After that my mom said, "Cal is going to get to come too, but he doesn't know yet."
Then my grandmother came down with 4 other presents. I got back excited. When I opened it there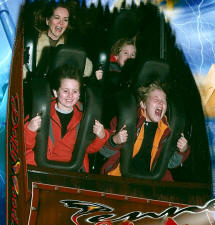 was another piece of paper that said that we're going to get to go to the Aquarium of the Smokies. Later that day I went up to my grandparents and they gave us a piece of paper that said we get to go to Dollywood!
Around 6 o'clock people started coming over including Cal. He opened the two presents (Dollywood and Aquarium tickets). I think he was surprised but glad.
The next day Cal came over and we left. He was only there with us for two days. It took around 2-4 hours to get there but we drew, read, and played games the way. When we got there it was already dark so we went to bed. The next day I half yelled and half whispered, "We're going to Dollywood!!" When everyone woke up and got their warm clothes on we took off!
We got there and didn't know where to start. First, we decided to go drive The Rockin' Roadway. When we got off we went to this place that sold corn dogs and tater swirls. The corn dogs were around 1 foot in length. The tater swirls that I got, I thought that they were awesome! When we finished we went to the County Fair. There were a whole bunch of games and rides.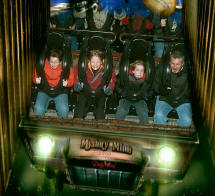 Including: The Dizzy Disc, The Flying Elephants, Lemon Twist, Scrambler, Sky Rider, Shooting Star, and VegiTales Sideshow Spin.
After that we worked ourselves up the hill, we got to see bald eagles! Then we got back up to another roller coaster called "Blazing Fury". The best part was that you got to get wet! Right behind the roller coaster was another one! (I rode this one before and it was my first loop ride so I really wanted to ride this again)When we rode it, I think it was better than last time! They took our picture during the ride and when we were done we got to see the pictures of us. Heath and Cal tied for most goofiest. We went back down, went to a cafe, we ordered, and when we sat down there was a man that looks just like Santa Clause. He noticed and came over to talk to us. He was nice but he left and so did we. Heath, Daddy, Cal, and I went up to Timber Canyon which has two roller coasters Mystery Mine, and Thunderhead. While Lainey and John Micah went back to the County Fair.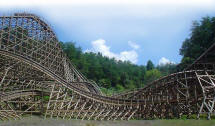 We stopped right in front of the Mystery Mine and I felt a little scared. Cal said that Heath would be able to ride it because he SAID that he rode when he was little, but you actually had to be 48 inches tall to ride it. Anyway Heath was tall enough. When we rode it was AWESOME!!! For the contest Heath was the funniest, Cal was in second , I was in second, and my dad was in last. I was in last because the air was pushing down on my face that's what made me look funny. Then the Thunderhead this one was non-stop it would not slow down like the rest it just kept going! The picture on this one, Heath looked the funniest again. Cal and I knew when the picture was coming so we smiled. My Dad's picture is not kid appropriate so I shouldn't explain it.

THAT WAS A DAY AT DOLLYWOOD, ONE OF THE BEST DAYS OF MY LIFE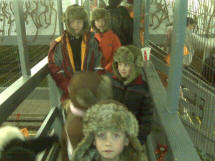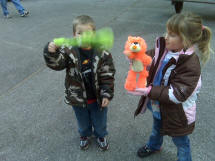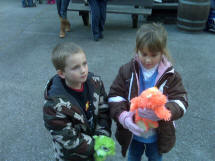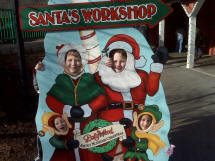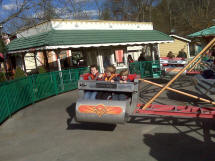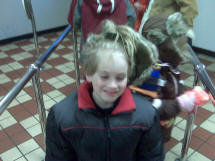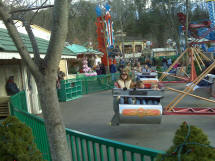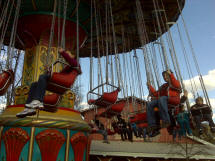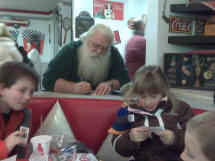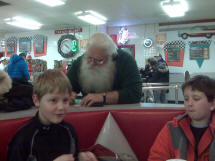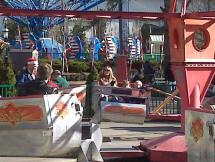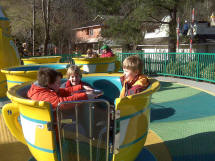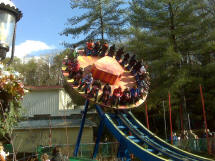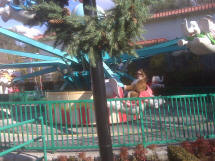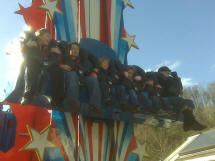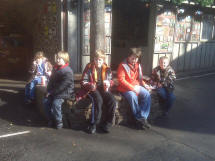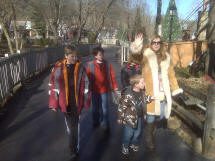 Ripley's Aquarium of the Smokies - Gatlinburg, Tennessee - December 28, 2009 - See the video on YouTube!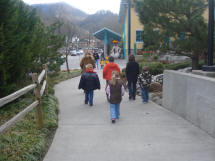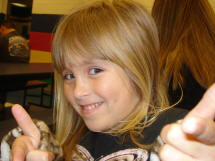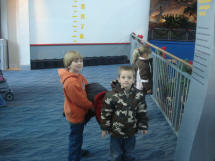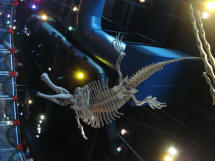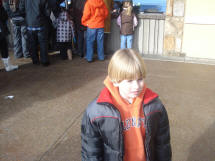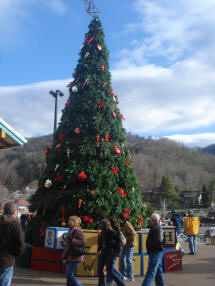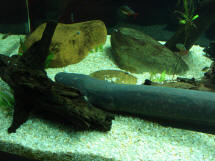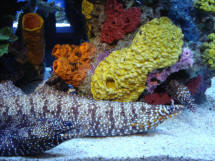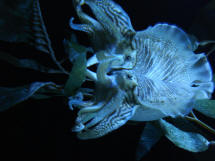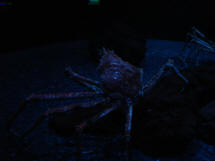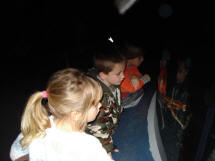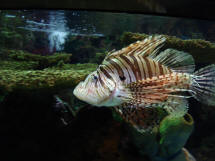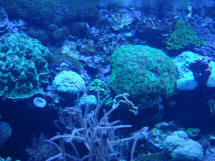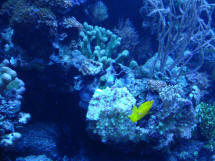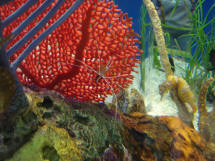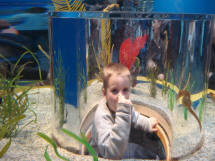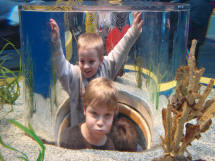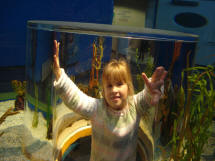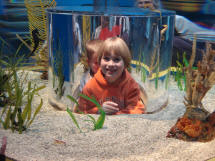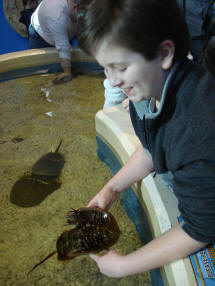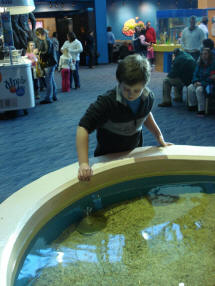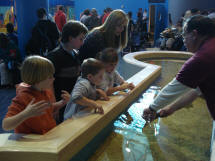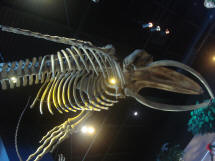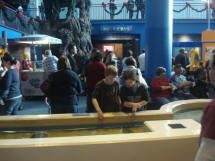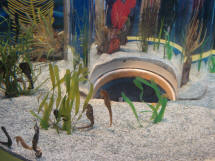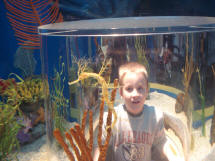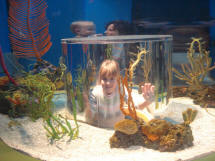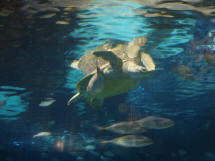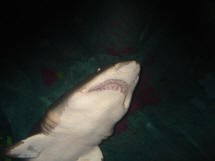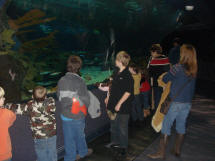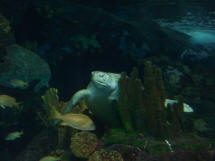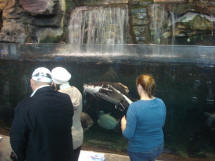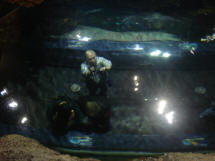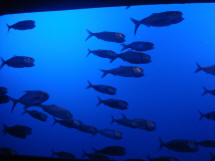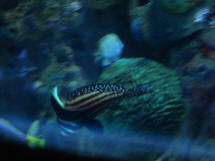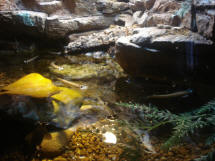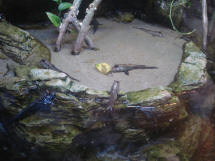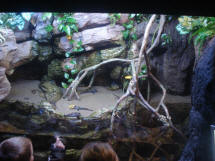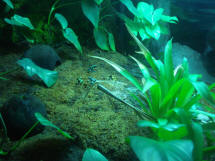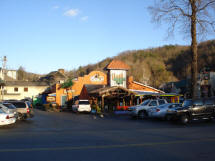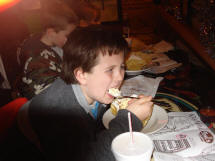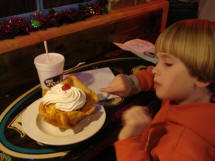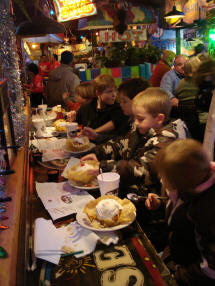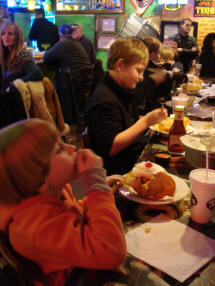 New Years Eve - 2009 - 2010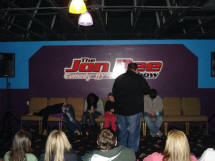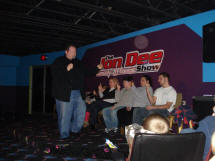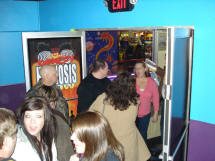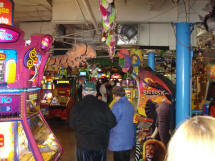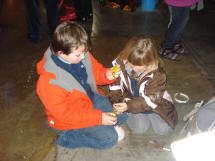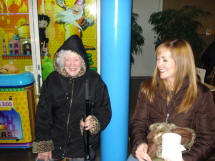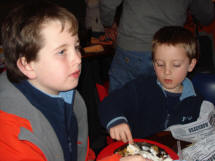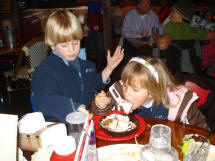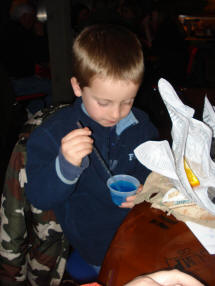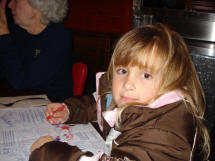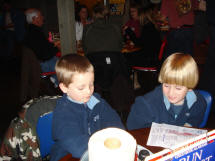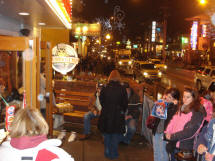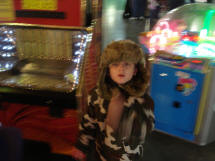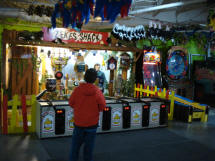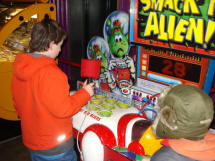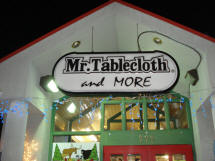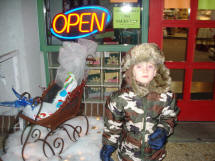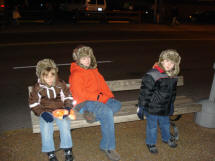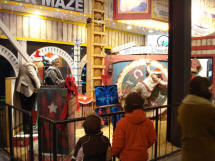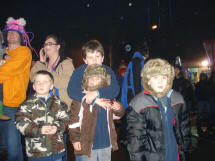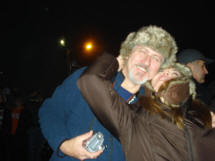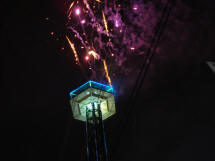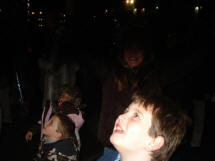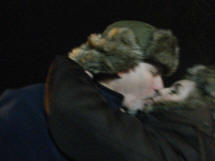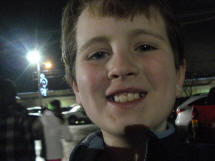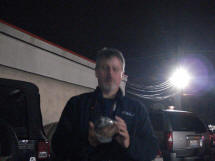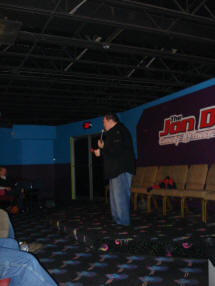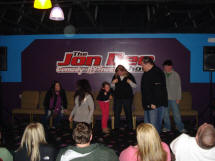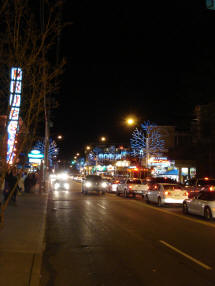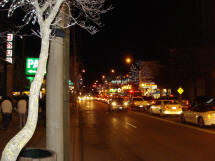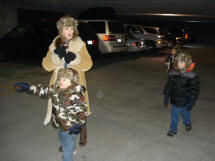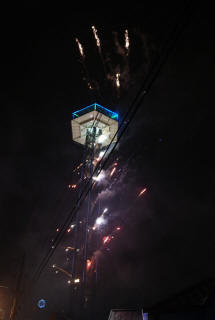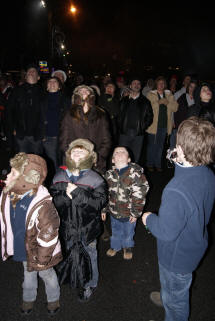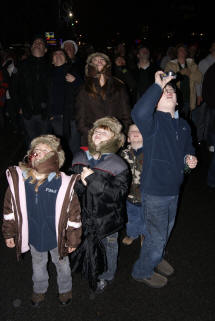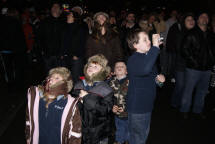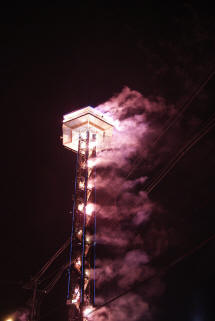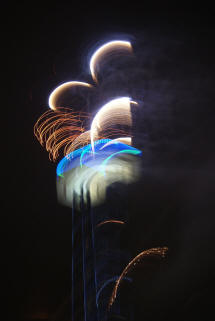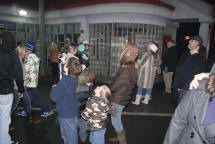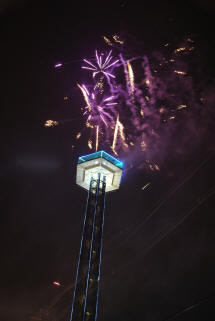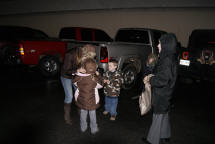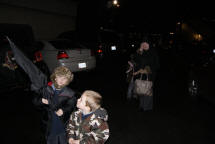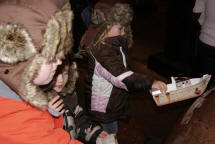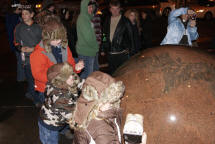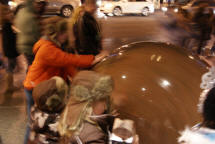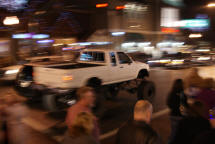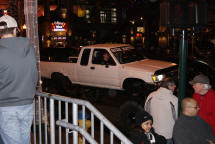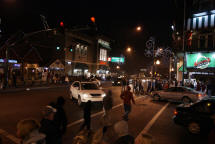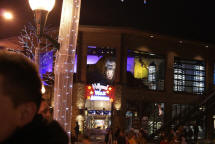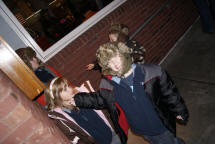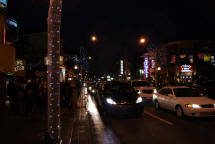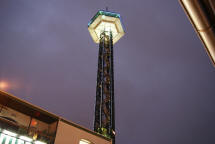 Cades Cove, Smoky Mountain National Park, January 1, 2010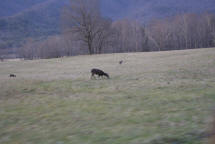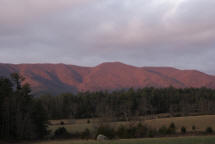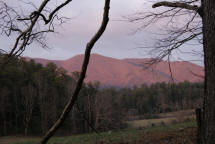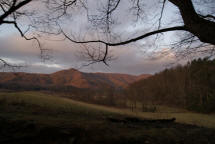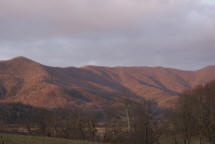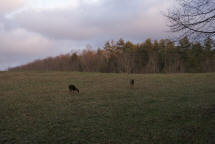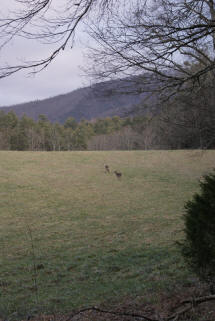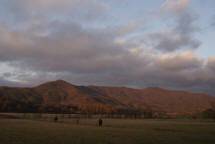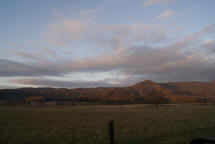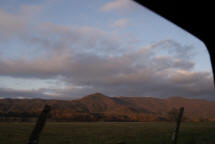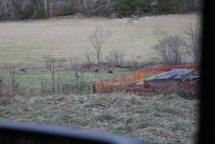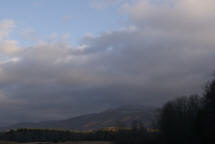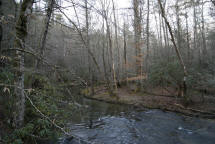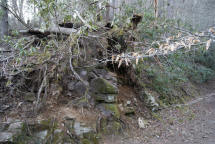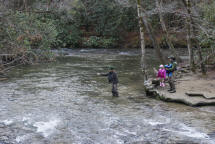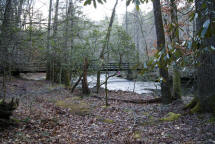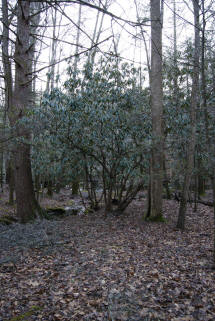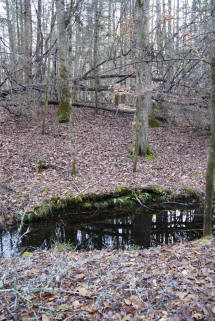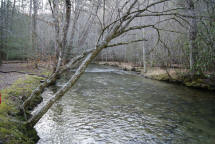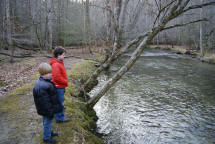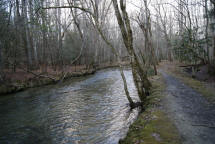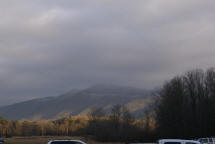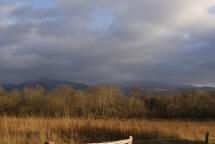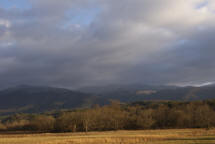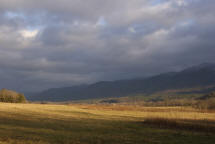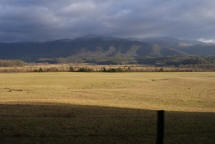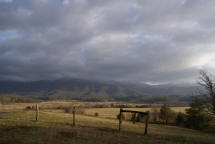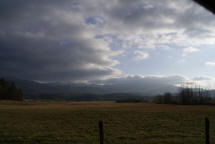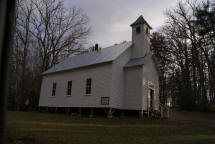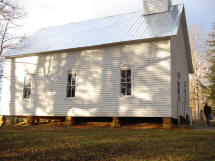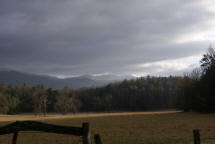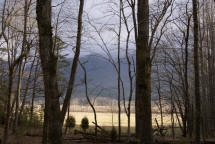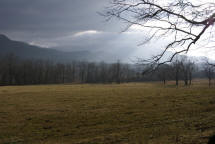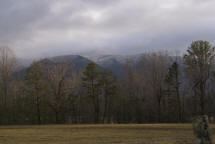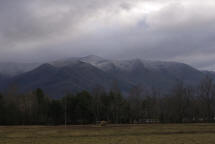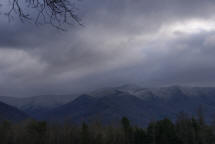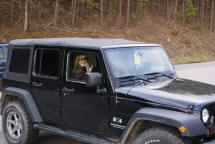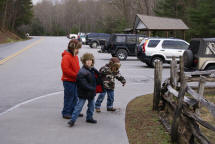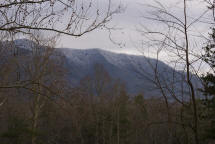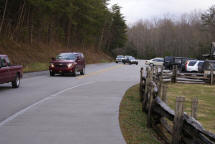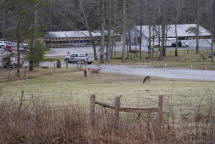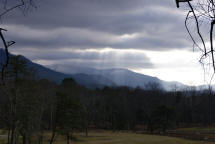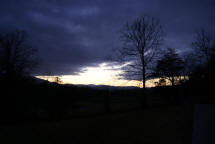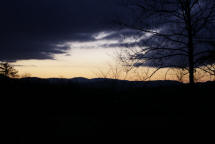 December 5, 2009 - Tellus Museum, Cartersville, Georgia
On this particularly rainy day, the Tribe met-up with Super Dave, Carly Sue, Diana, Carson, John, Suzanne, Emily, and Luke, and went to the Tellus Museum. It was Member Appreciation day, so we at a yummy lunch of hot dogs and sweets. If you are in the viscinity of Cartersville, GA some time, make it a point to visit the Tellus. It's quite the value.