December 31, 2008 - New Years Eve - Stone Mountain Park and Campground - Stone Mountain, GA
We had originally planned to go to Snow Mountain's Grand Opening today, but the wind was gusting 20-30 mph, and made the cold a little hard to bear. It was, after all, a bone chilling 53 degrees! We decided to hang around the campground although we did visit the large playground also located in Stone Mountain park. We drove through the covered bridge also. We wrapped-up the day by baking home-made in the oven, and calzone for Mommy and Daddy in their old-fashioned iron sandwich press (or whatever they call it). We watched a movie in Homer the camper then crashed (well before midnight. We wanted to be ready for tomorrow's adventure at Snow Mountain.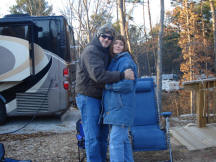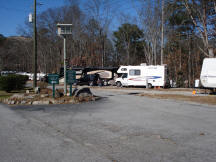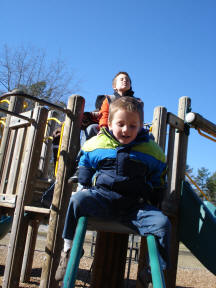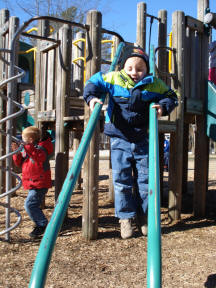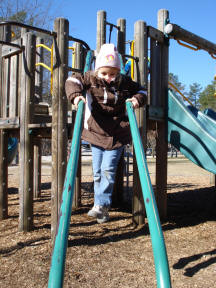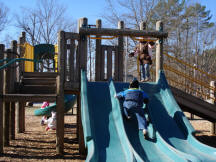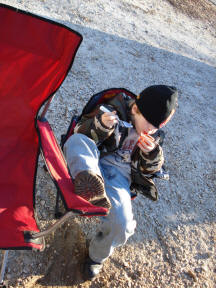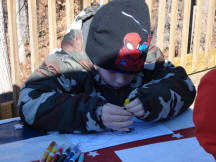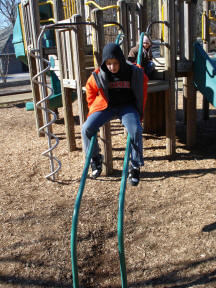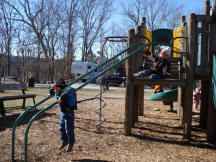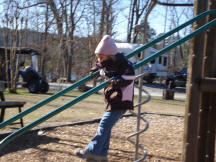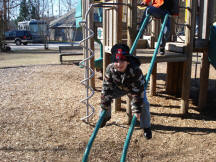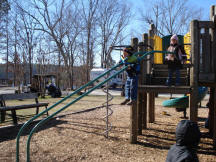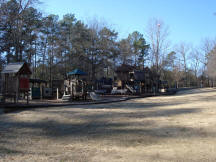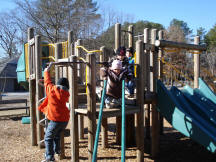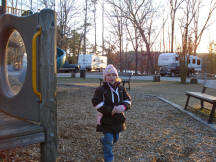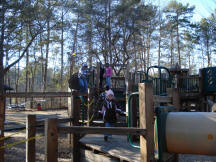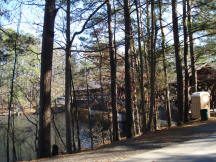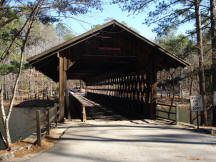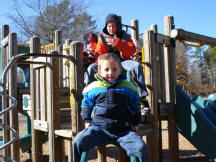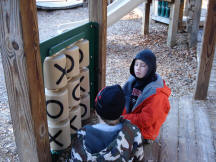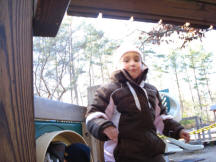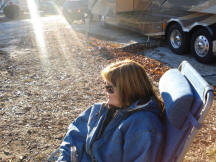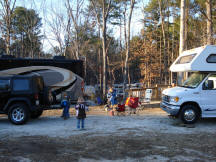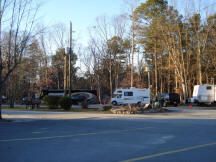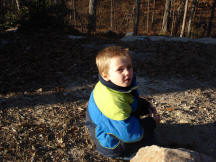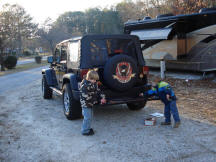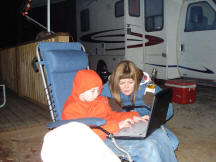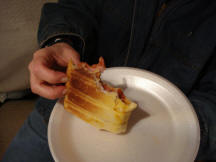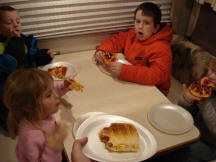 December 30, 2008 - Stone Mountain Christmas - Stone Mountain Georgia
We got-up early and headed for Stone Mountain for three days and two nights of camping and fun. We had 6 one-day passes left over from earlier in the year, and this was our last chance to use them. Daddy was real disappointed in our campsite, and requested an upgrade at the front desk. As usual, the campground host was very friendly and understanding, and upgraded us to one of their best (parking-lot-like) sites. I'll address this sore spot later. After checking-in, we went to the Crossroads section of the park. As usual, only some of the attractions were open although visitors pay full price. We went to the 4D Polar Express movie and it was pretty cool. We were lucky in that we only had to wait for about 30 minutes to get in. When we left the theater, the line was twice as along as when we went in. Then we rode the train. Once again, we got lucky and pretty much got right on the train. The kids made their own sugar cookies, and that's about it. We really enjoyed the lights when the sun went down, and that was the best part. Once again, we were lucky because our tickets were virtually free, so we didn't feel ripped-off. However, I feel sorry for anyone that paid full price because there were very few attractions open (but most of the gift shops were).
Note: regarding Stone Mountain's campground. It's rough! I mean, it's really rough. The inner roads are deteriorating. The sites are horribly un-level. their best sites (in my opinion) do not have full hook-up. There is no cable (no big deal unless you advertise full hookups as they do). It's the only campground we've ever stayed in that has a police car patrolling constantly (sometimes too fast). Our "premium site" was in the equivalent of a parking lot, and the street lights were so bright you could barely see the stars. Let's face it, some people like to live in subdivisions, and some people don't. This campground is perfect for those that like subdivisions. The view from our site was the tops of about 200 other RVs. Mommy and Daddy agreed that we probably won't come back to camp.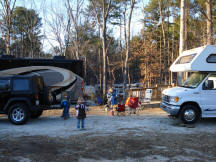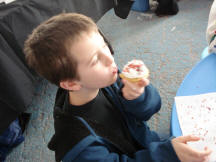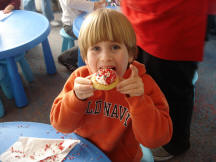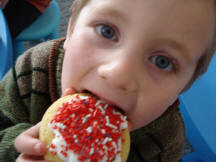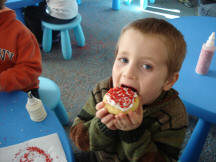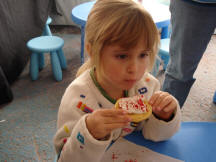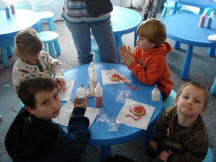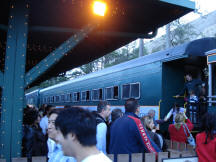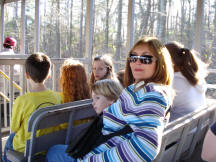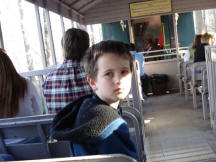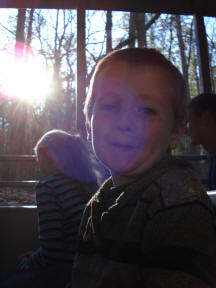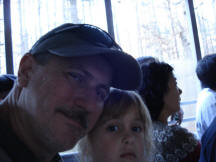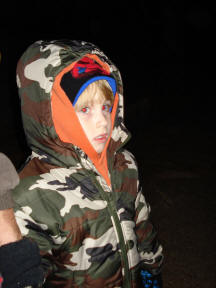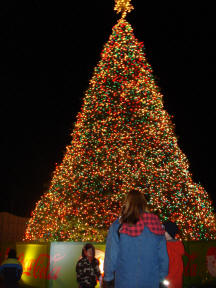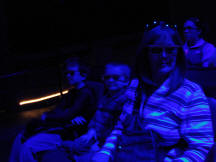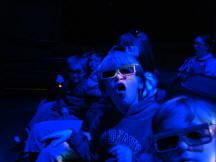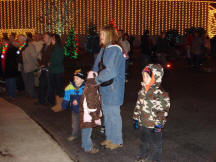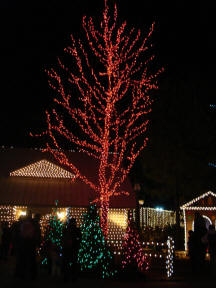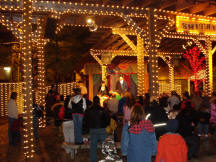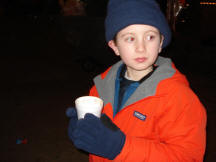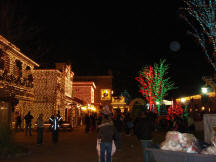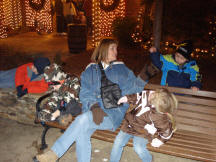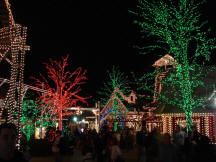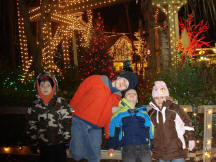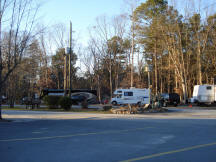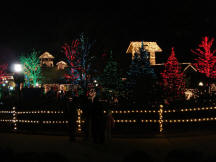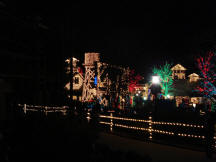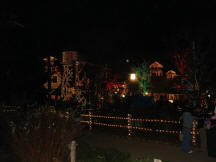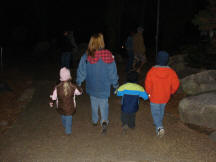 December 26 thru 28, 2008 - Smoky Mountain Camping (Townsend and Gatlinburg, TN)
More later - our children ar apparently suffering from "Blue Tongue" disease, caused by excessive sugar with blue food coloring.