October 31 thru November 2- Halloween Camping at Fort Mountain State Park - Chatsworth, GA
(for more pictures of the weekend, go to November's PB&J Adventures)
This year, we tried something a little different fro Halloween. Instead of Trick-or-Treating in a local neighborhood, we decided to try it at a campground. Other than the slight concern of what dozens of pounds of candy might do to attract bears, we had no reservations about the concept. It turned out to be a lot of fun. We decorated the motor home for the occasion, and started invading neighboring campsites just after dark. It turned out to be a real blast! For more about this fun-filled weekend, check out November's PB&J Adventures!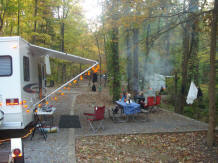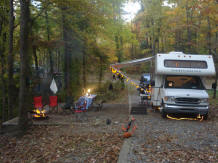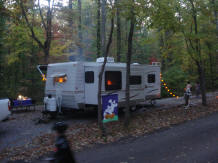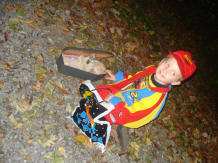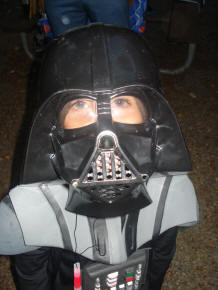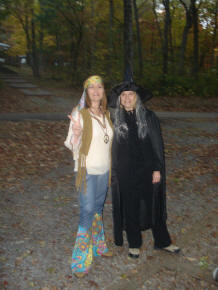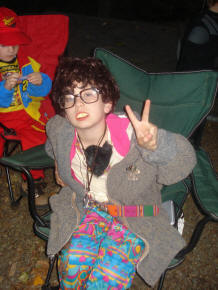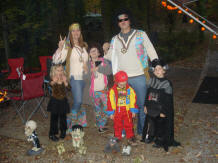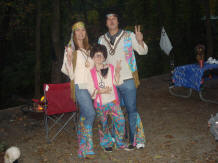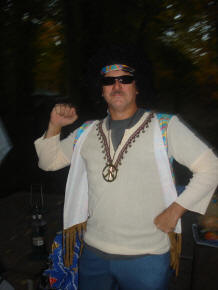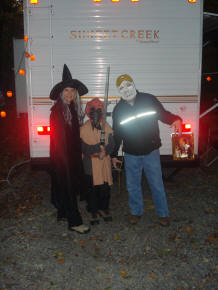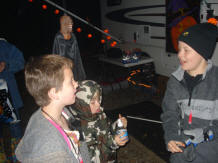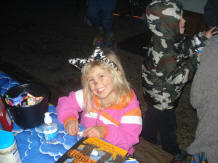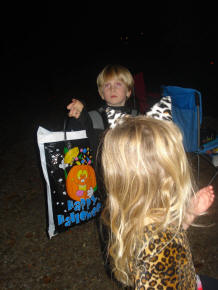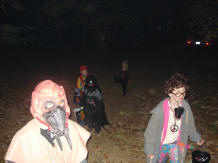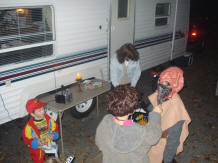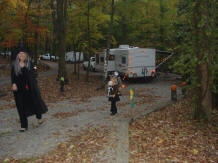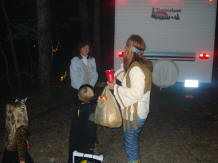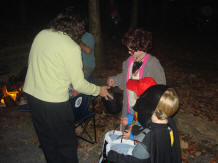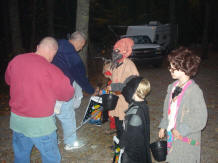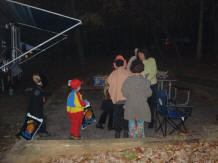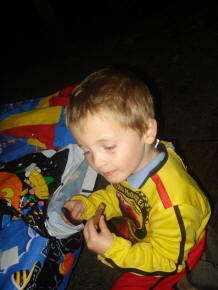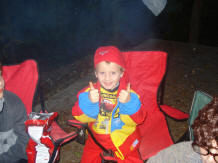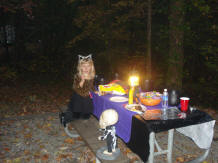 October 25, Largest VW Parade in the US (today) - Chattanooga, TN
We learned about his parade at the Three Sisters Blue Grass Festival held recently near here. Needless to say, we wanted to see it (and be in it, which didn't work out). We got to Chattanooga just as the parade was beginning, so we intercepted it near its destination at the First Tennessee Pavilion. We enjoyed wandering around looking at all the cool old VWs, especially the yellow bus seen in several pictures below. Daddy's favorite bug is the light green one. Of course Herbie was a hit (both of them)! Daddy noticed the temperature (53) as we were leaving the house headed for this event. Spooky, huh?
(O | O) We don't have a bug, so we drove our Jeep O ||||||| O.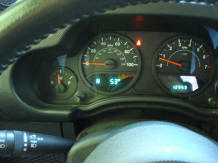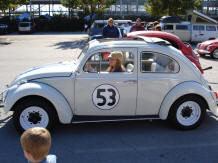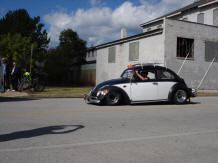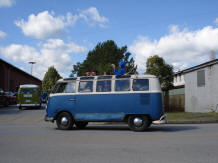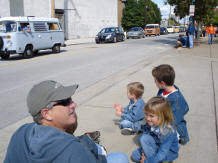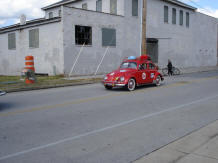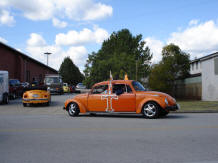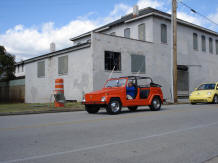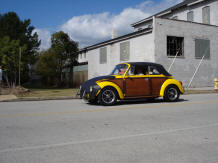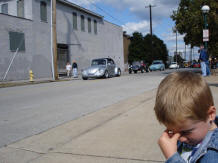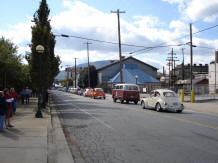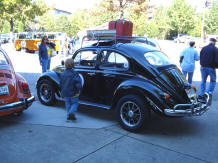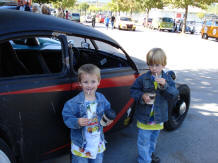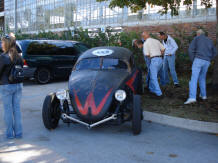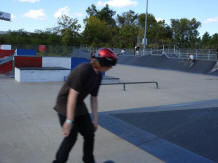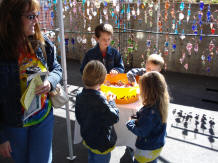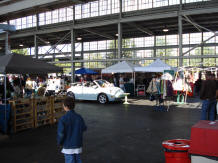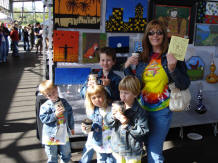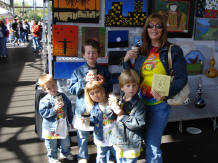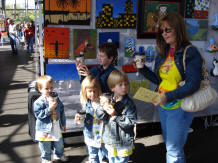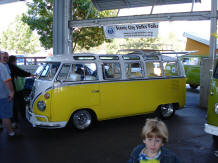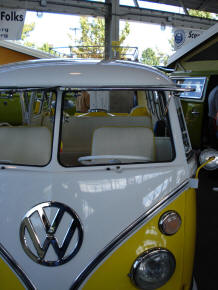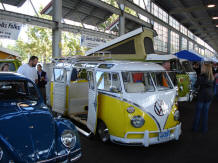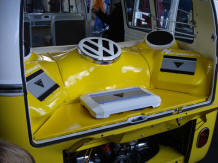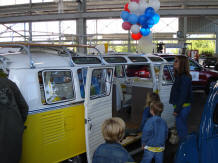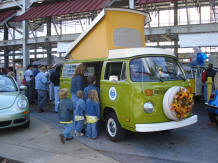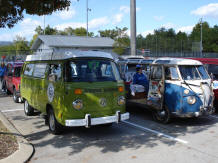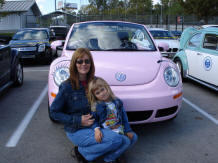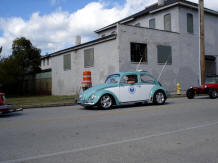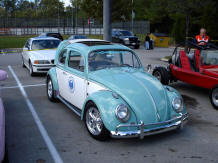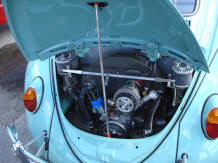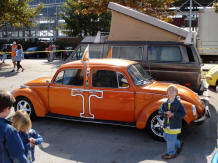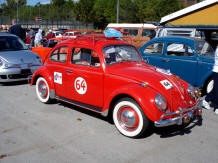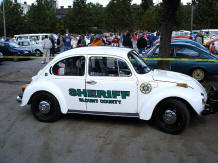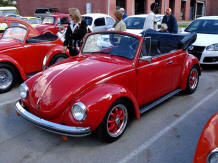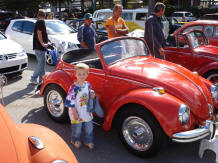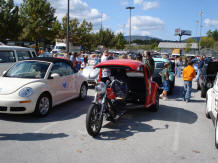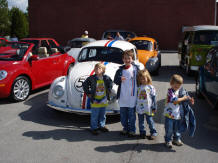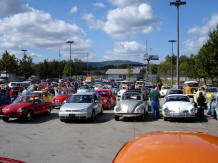 Yes, that's a VW Trike...

October 18, Frontier Day, New Echota Historical Site - Last Capitol of the Cherokee Nation
We are very lucky to live so close to New Echota, and we should visit more often. This is our first time to visit during Frontier Day, and we're really glad we did. All the buildings were open with fires roaring in the fireplaces. There were a number of demonstrations of old-timey arts, crafts, music, weaponry, candle making, leather working, flint knapping, bows and arrows, blow darts, Indian jewelry making, shape note singing, story telling, Dutch oven cooking, and more! All this in one of the most significant historic sites for the Cherokee, and the south in general. It is fascinating to learn how these people had their own sovereign nation, right here in the Southeast, with three branches of government (just like the US), a Supreme Court, etc etc. This is the site of the Treaty of New Echota, the treaty that resulted in the assassination of the tribal leaders (including the Great Great Grandfather of Jim Boudinot, the guy posing in one of the pictures below) that signed it, and the ultimate complete withdrawal of the Cherokee people from their land. This is the true beginning of the Trail of Tears.
One of our friends, Mr. Lee, was demonstrating flint knapping, the art of making weapons and tools from stone (like flint). We want to invite him over and have him teach us sometime. Super Dave, Carly Sue, and Carson met us at there later in the day (Dianna was at a Birthday party).

Note, this is yet another great value of the Georgia State Parks Annual Family Pass (get one). When you buy the pass you get lots of benefits. You get two nights free camping ($50 value) or free golf, a free pass into all parks and historic sites, and 10% off everything else (including camping and golf).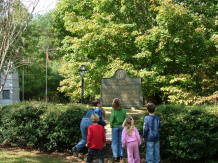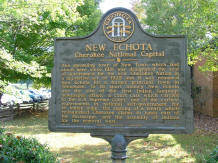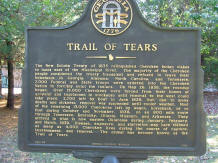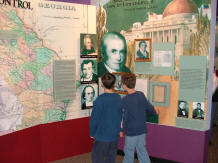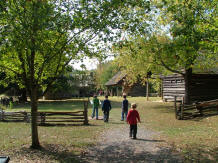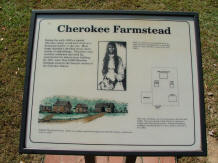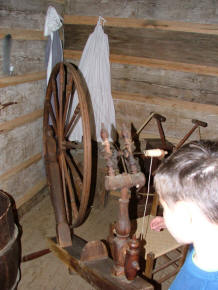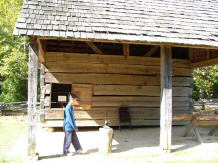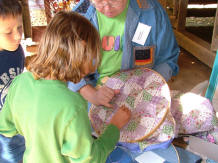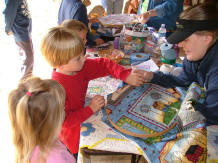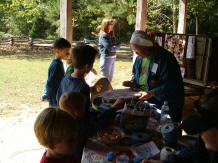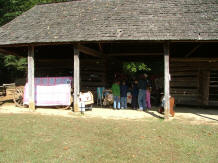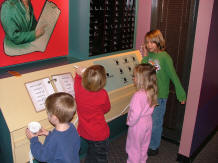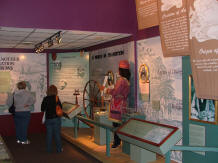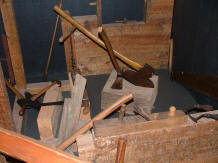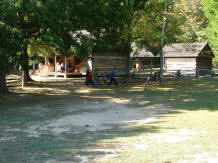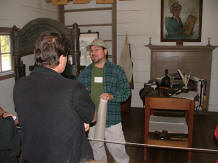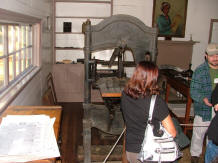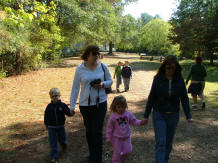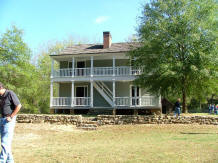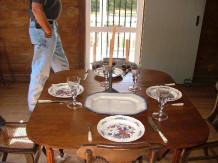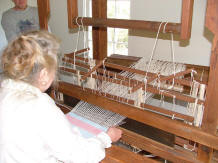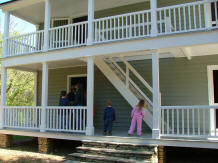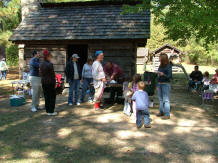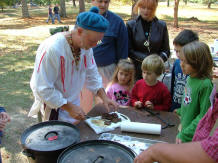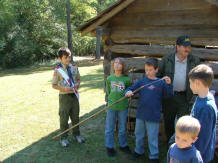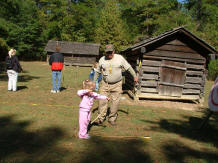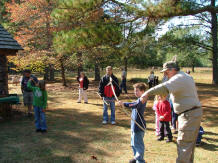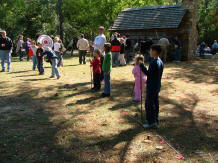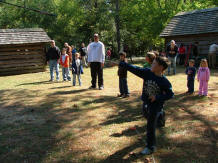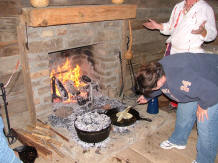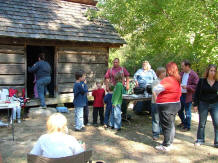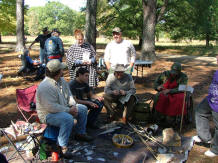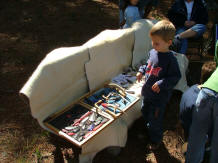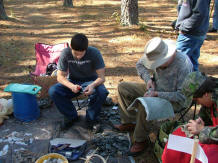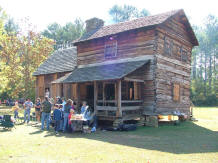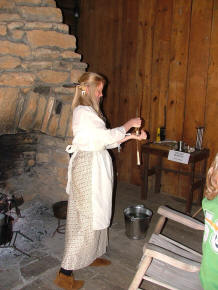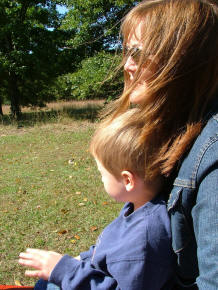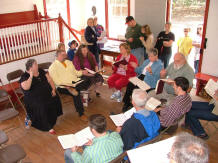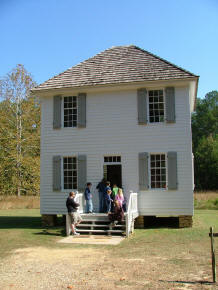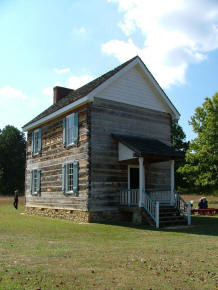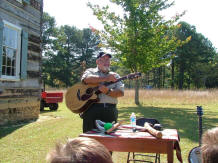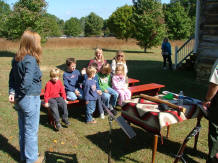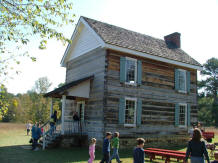 October 10-13 - Fall Break PB&J at Fall Creek Falls State Park, Tennessee (Sorry, still no Legendary Creatures)
We spent this Fall Break with Super Dave, Carly Sue, Dianna, and Carson as well as Andy's crew camping at Fall Creek Falls State Park in Tennessee. We made reservations for this weekend several months ago. Since that time, gas prices went through the roof (over $4), so we considered cancelling. Fortunately, Fanny Mae, Freddy Mac, and most of the big banks went under, the stock market crashed, and gas prices dropped, thus making this nice trip a little less painful. The Lord does work in mysterious ways.
We have been moderately disappointed with Fall Creek Falls' camp sites in the past. However, after locating our site, all concerns about the place were soon forgotten. We couldn't have asked for a better spot (with full hookup no less). Super Dave and his clan occupied the neighboring site, and the kids played in the large wooded area until they dropped. The camp site was adjacent a large meadow featuring a play set, volley ball court, and lots of room to play. The field was surrounded by camp sites and a paved road, perfect for bike riding. We also loaded the bikes up and hauled them to the lake and falls bike trails. Everyone rode their bikes for a long way on the trails. Daddy pulled Lainey in the doodle bug for a little while, but John Micah rode he whole way. Of course, the big boys and Dianna rode the whole way.
We did a bit more hiking this time around. We really enjoyed the trails and canyons in the park. It's really a beautiful place to explore, and the trails are challenging and fun. We rode by the stables to price a ride, but at $25 apiece ($150.00 total) for a 45 minute ride, Daddy couldn't hardly justify the expense (being the cheapskate he is). Instead we decided to just ride around the park with the top down in the Jeep. In all, our experiences at the park have convinced us that this is still a place to come back to in the near future.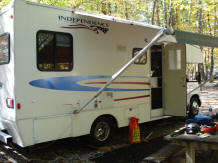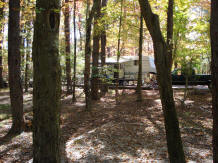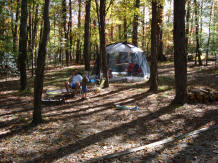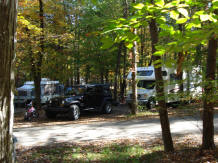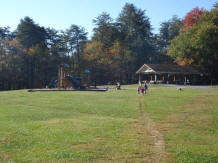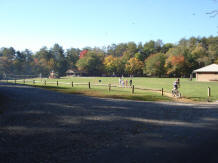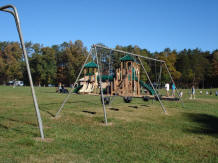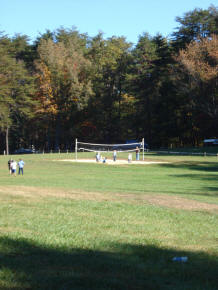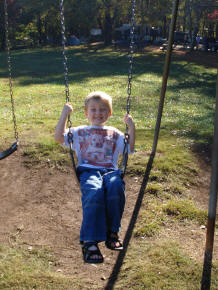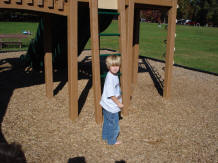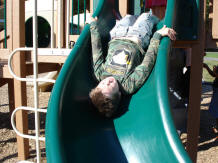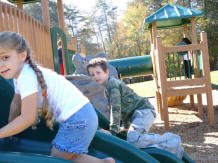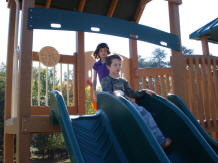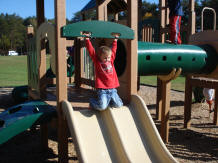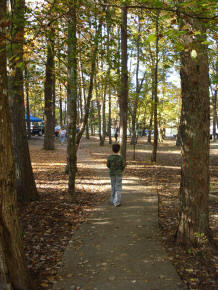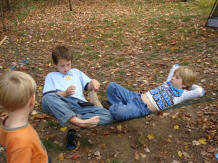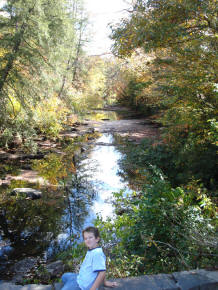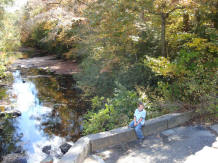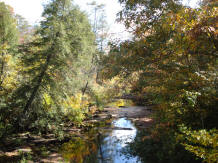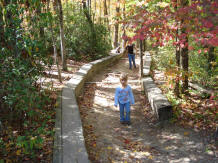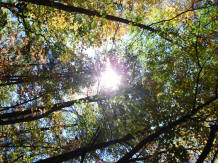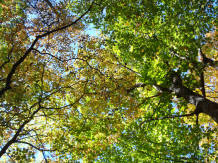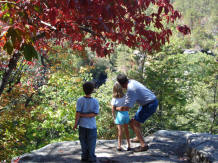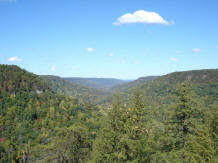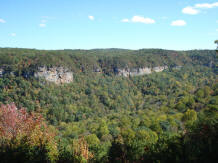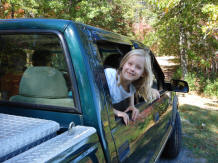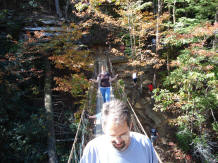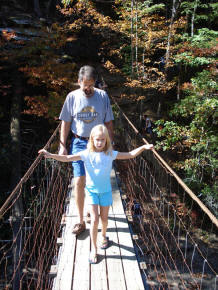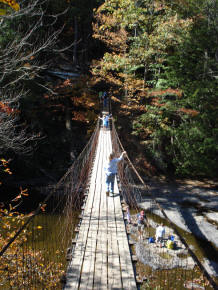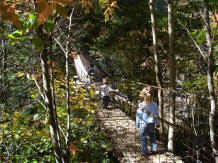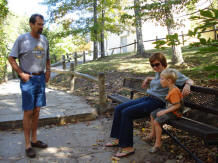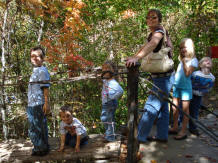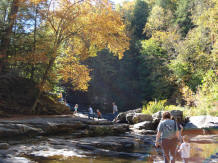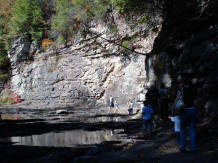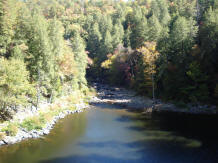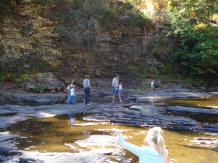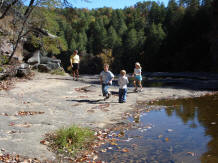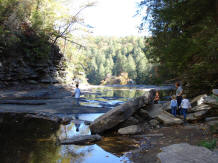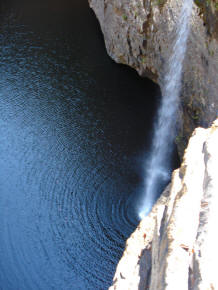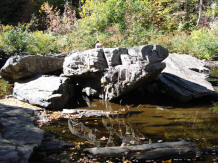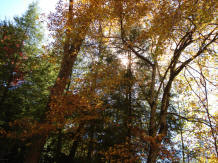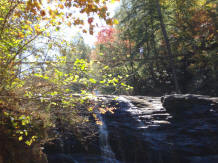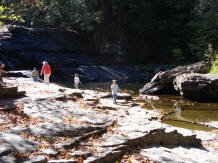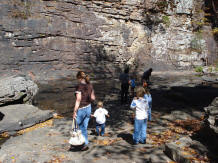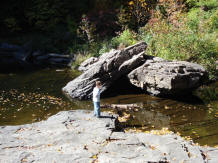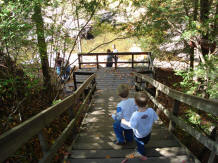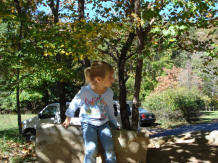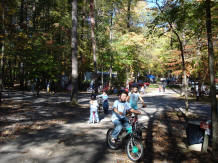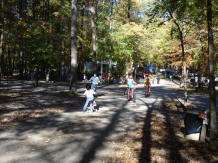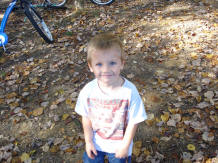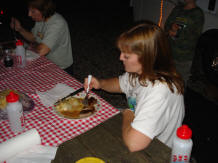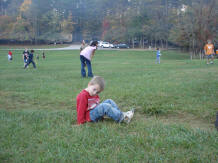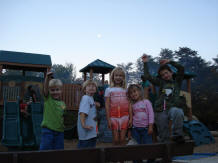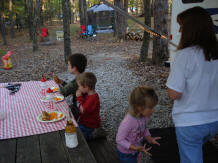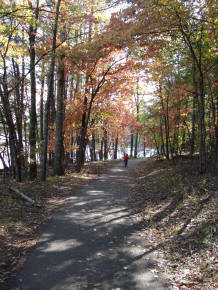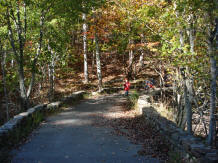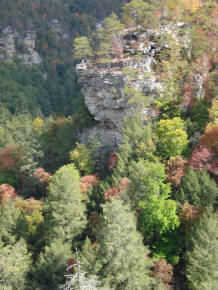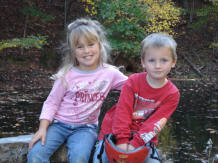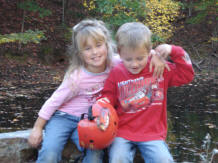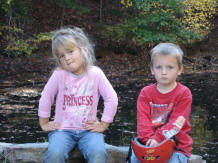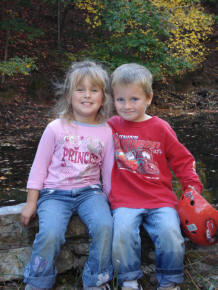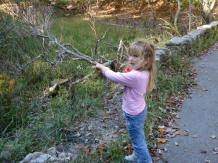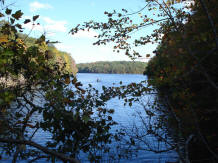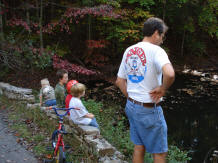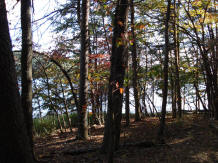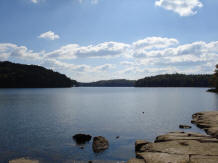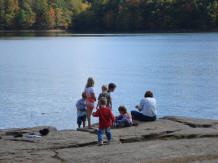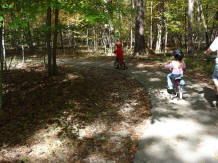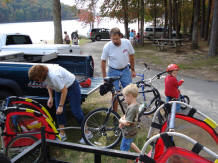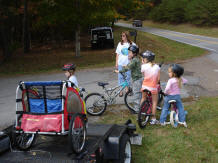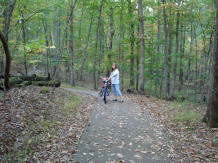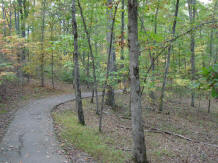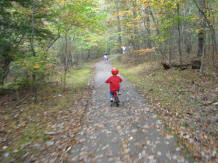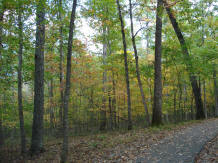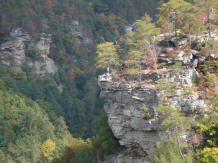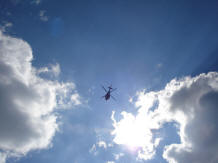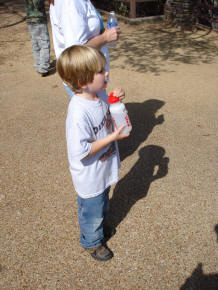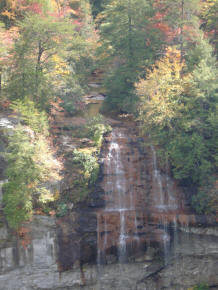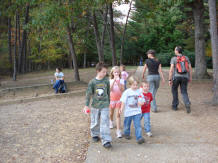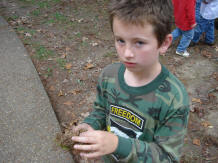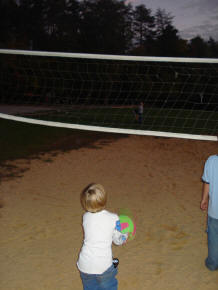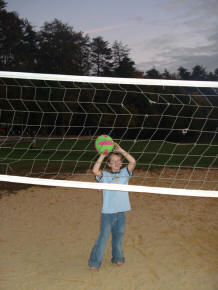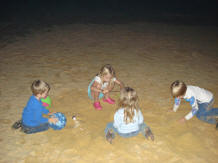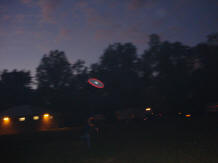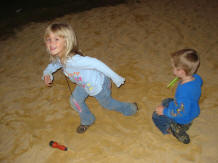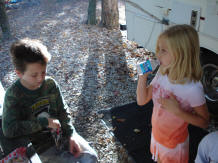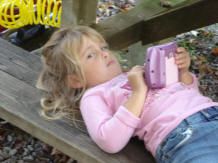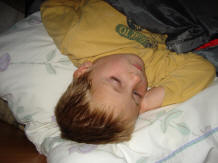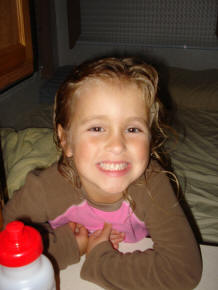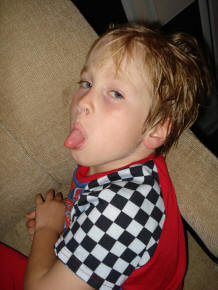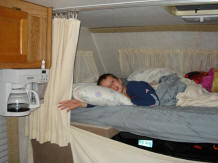 October 04, 2008 - Three Sisters Bluegrass Festival - Ross's Landing, Chattanooga, Tennessee
Lee Thomas and Mommy helped our friend Mason celebrate his Birthday at the IMAX Theater in Chattanooga midday on this fine Saturday. Daddy did some Googling and discovered that there was a bluegrass festival happening that evening on the banks of the mighty Tennessee river. Daddy loaded-up the remainder of the tribe in the Jeep, and took the long scenic route to Chattanooga via Summerville (which reminded us we need to come back to get some more agate for polishing). Anyway, when we got there, it wasn't real crowded. The temperature was a little warm, but not bad, but the music was great! We enjoyed a couple of bands, although one or two of the singers really liked to sing through the nose. Then, this band got on the stage called The Steel Drivers. First off, the band was GREAT, but the lead singer, Chris Stapleton was particularly awesome. He had a voice that would have seemed just at home singing the blues, but could sound just as traditional as Ralph Stanley. When you combine that voice with the edgy aggressive sound of the band, it makes for some enjoyable listening.
Summary: We've been places where live music was playing outdoors, and it wasn't long before we were ready to move on. On this day, we arrived around 4pm, and stayed until after 9pm. The lawn venue was nice and felt very safe (which wasn't the case a number of years ago), there was plenty of good food and beverages, the environment was relaxed and festive, and the kids played in the grass for hours. All in all, we're looking forward to coming back to Chattanooga for similar events in the future. 12 Thumbs Up!