January 24 - Atlanta RV Show, uh, Atlanta, GA
Ok, we're dreaming of a larger RV. We came here looking for one thing, and left with a totally new idea. Super Dave, Carly, Diana, and Carson joined us. We later ate dinner with them, plus Charlie Brown, Jules, and Olivia also joined us at Pappasito's. Yum Yum!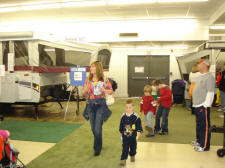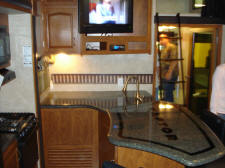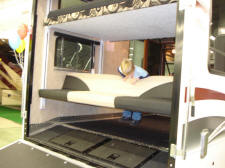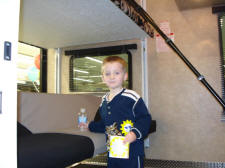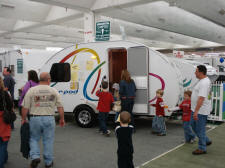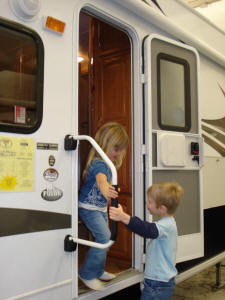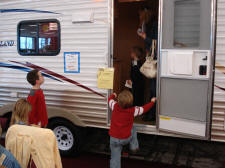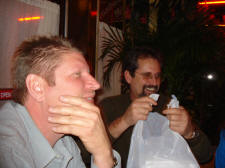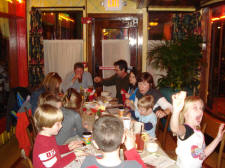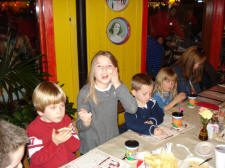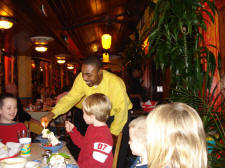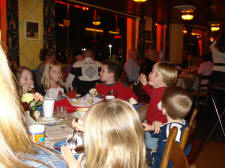 January 16 thru 19 - The Parks at Chehaw - Albany, GA, Plains, GA, Andersonville, GA
We learned of the Parks at Chehaw from the Georgia Public Television show "Georgia Outdoors" (Corny but informative). Because of the distance from home, we postponed this trip three times. Gas was around $4 a gallon when we originally had reservations. They were around $1.70 when we finally went.

Chehaw was originally one of the first state parks in Georgia, one that was largely built by the CCC (Civilian Conservation Corps.) during the Great Depression. In more modern times, a zoo was added (designed by Jim Fowler from Wild Kingdom fame), and the park was deeded to the city of Albany. The park is filled with tall pine trees and hardwoods with Spanish moss hanging down everywhere. The ground in the camping area is thickly covered by pine needles which keeps the undergrowth to a minimum. We were one of 3-4 campers in the campground while we were there, so it was very quiet and wide-open. It was cold our first night, but we were cozy in the motor home., It warmed into the fifties on Saturday (much warmer than the 20's reported at home), and we visited the playground and the zoo, both of which are awesome. The playground is the largest and coolest we've ever seen (see pictures. Because of the season, and what was considered a "cold" weekend, we shared the zoo with only one or two other families. It was like being Elvis and renting the zoo for the day. Everyone was extremely friendly an helpful. The cheetahs in the pictures are chasing a piece of cloth around their enclosure, and that was really great to see. they're really fast, and were completely tame around their trainers, like pets. On a scale of 1-10, the facilities at Chehaw are almost a 10 (if not). the only thing that fell short was the lack of a full hookup in the campground, and some animals not being on display. There were wind storms a week earlier that made some of the exhibits inaccessible, and the cold was responsible for some being off display. Also, they have a little train that runs around the property, but it was not running because of the off season.
Albany seems like a nice town too. There is a Riverquarium (that's a bit pricey for a family of 6), a planetarium (that was closed on Sunday, what's up with that?), there are some great sites, and there are at least two bowling alleys, one of which the kids opted for on Sunday.

We ate out a couple of times in Albany, one of which is noteworthy. We ate at Blackbeard's Seafood and Bar-B-Que our first night in Albany. The kids wanted to go to Red Lobster, but there was a very long wait. We explored, found Blackbeard's, got seated quickly, and continued to pig-out. We were amazed at how much all the kids ate (especially John Micah who kept eating even as we were leaving). Daddy couldn't find a website to link to, but it's worth searching for. Very yummy!

Note: Winter seems like a great time to visit Chehaw. The normal temperature is pretty mild in the Winter, there are no crowds, the campground is almost empty, and the snakes are hibernating. Yes, I said snakes, SNAKES! Bug fat vipers like Copperheads and Rattlers. We don't want to scare you off in the Summer, but we prefer a snake-free day with a jacket over
warm weather anytime.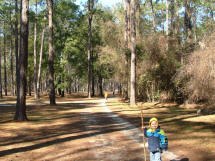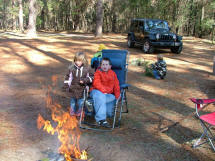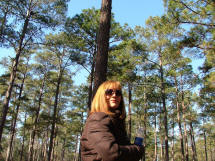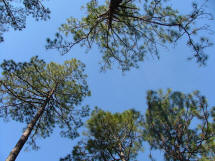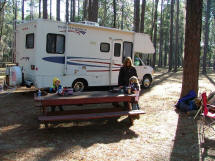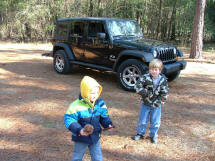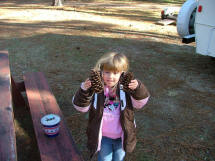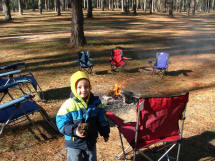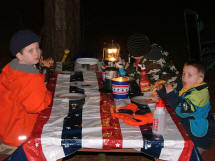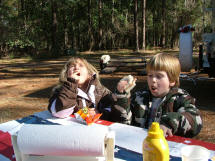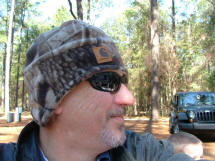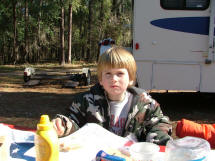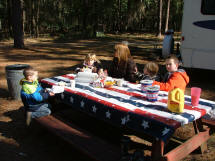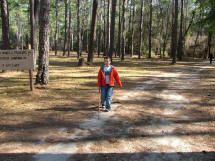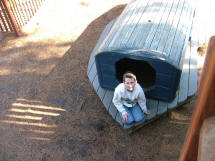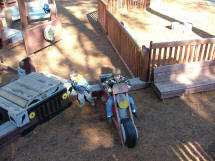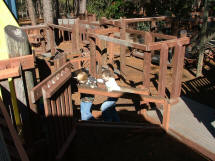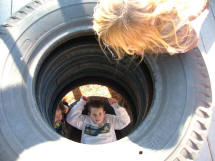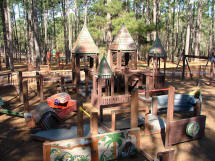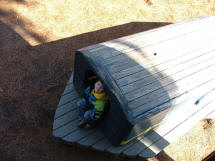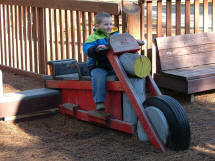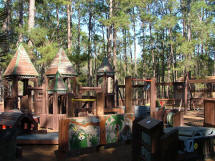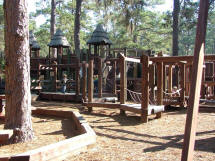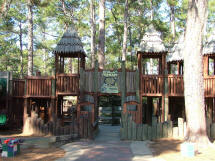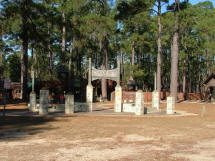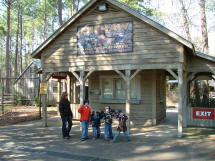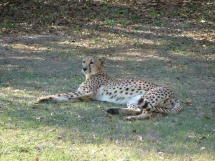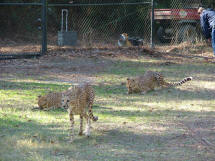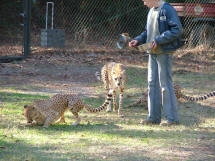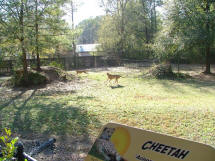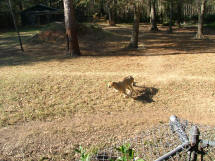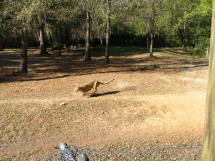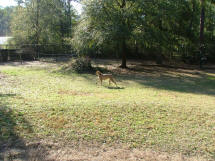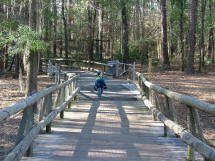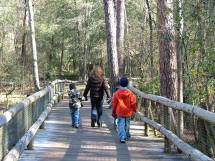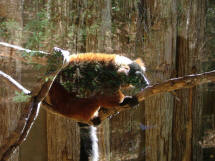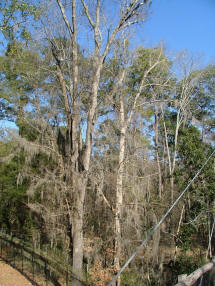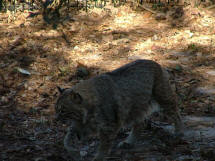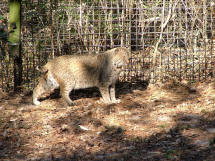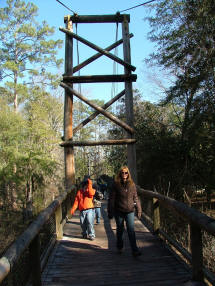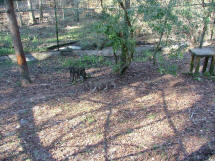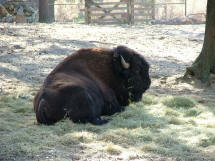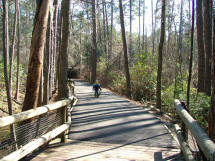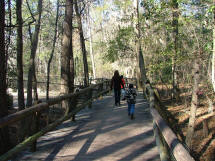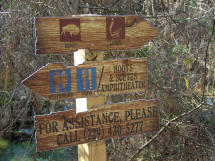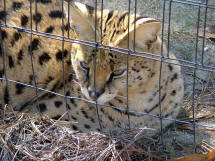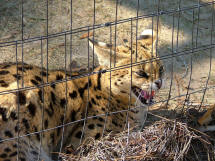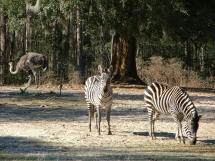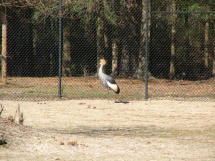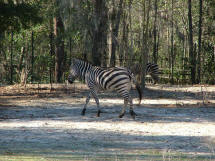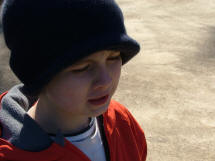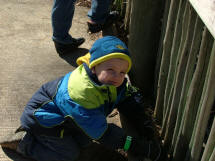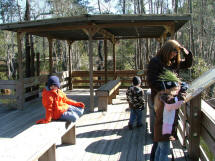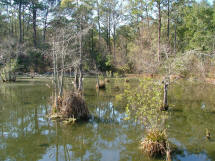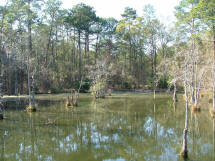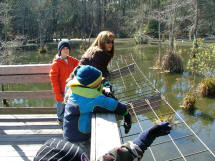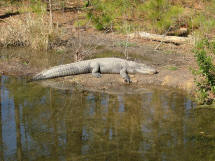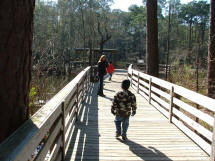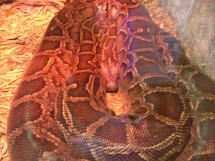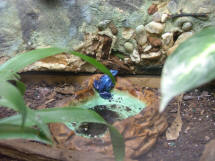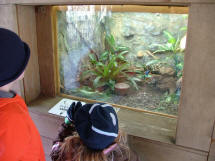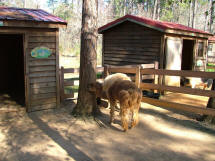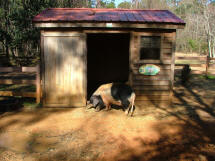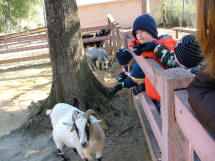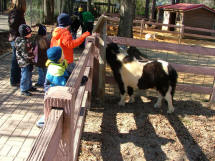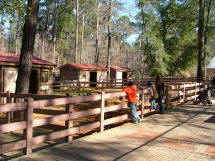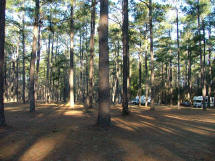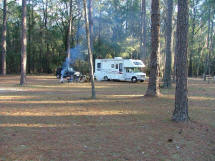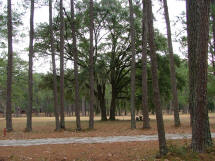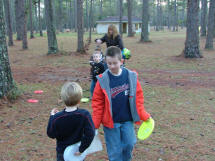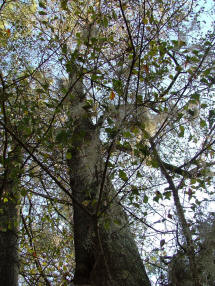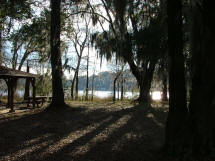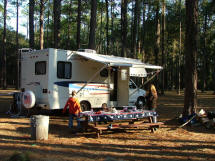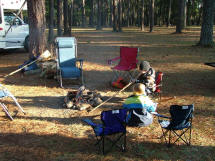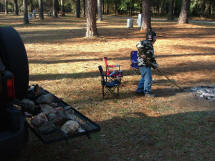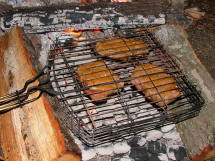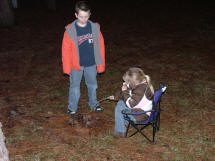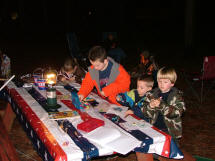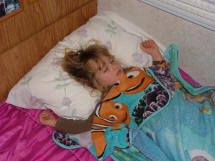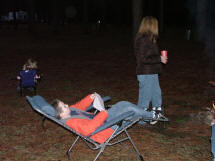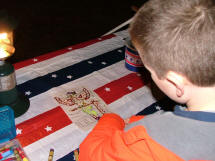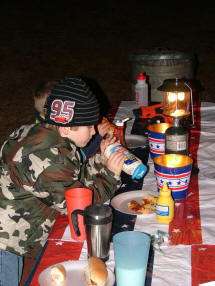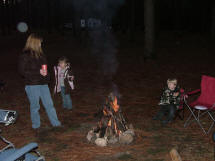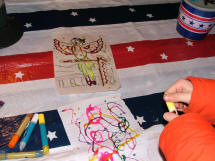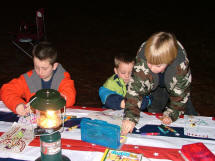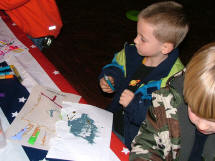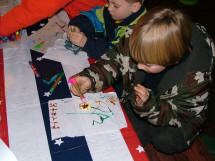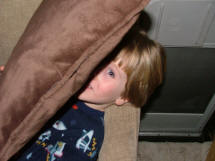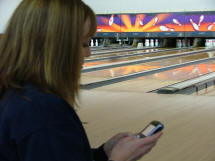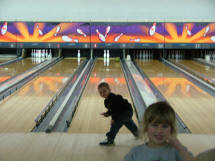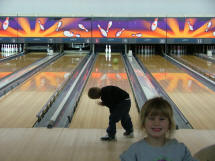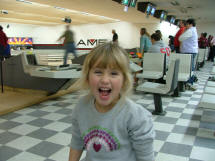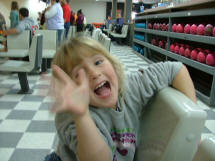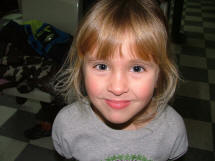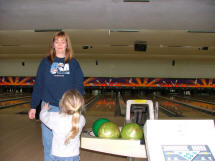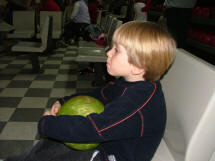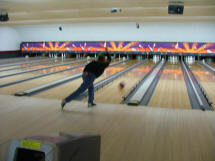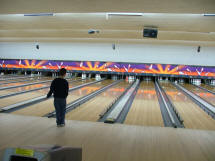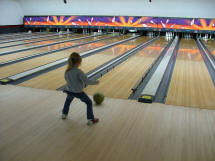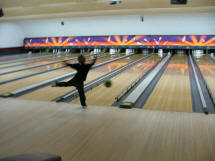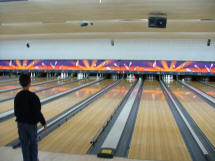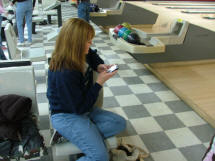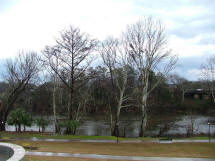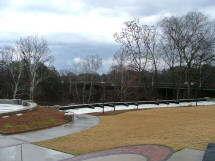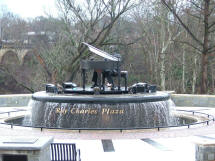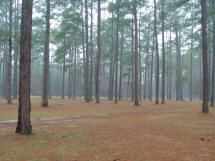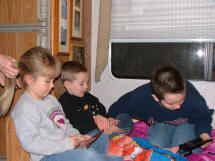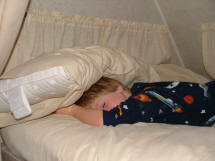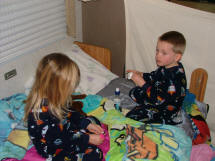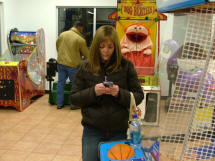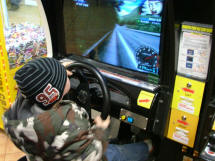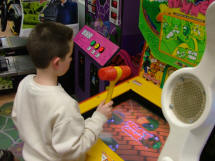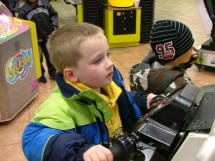 Plains Georgia, Downtown and Jimmy Carter's childhood home.
On January 19, MLK day, we headed home from Chehaw via Plains, Georgia, the hometown of Jimmy Carter, the 39th President of the United States. While we knew it was small, we were not prepared for the fact that it seems not to have changed in the last 30 years. We ate at a little downtown cafe which was pretty good, then browsed through some of the stores which have mostly a "novelty" feel. we ate some peanut butter ice cream and bought some raw peanuts to boil in our Dutch oven. After that we went to Carter's boyhood home. While being raised on a farm, and somewhat isolated from the rest of the world, Jimmy didn't exactly grow-up in poverty. The house was pretty nice by the day's standards. He did seem to grow up in a good family, and appears to have had a good childhood (he had a pony and clay tennis courts). It's a pretty neat place to visit, and the kids learned a lot and enjoyed petting the animals.

Today, Jimmy Carter (also a Nobel Peace Price winner) still lives in Plains and teaches a Bible class about 3 Sundays a month. They said he also shops and eats locally, and rides his bike through town (I'm sure the Secret Service loves that).
Note: In reference to how Plains has not changed - we were in a store buying some peanuts and peanut butter when Daddy asked whether they had an ATM machine. Daddy was asking about that specific store, and they thought I was asking about whether the town had one. The answer was no, not even the bank. They suggested we go to Americus.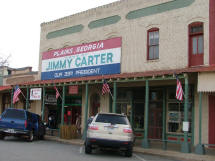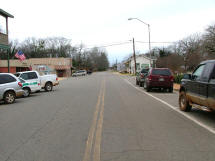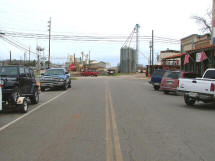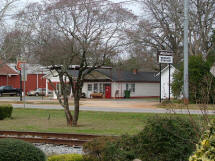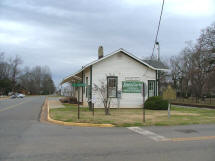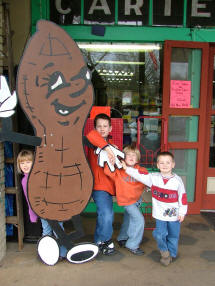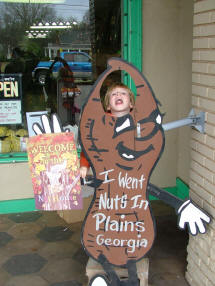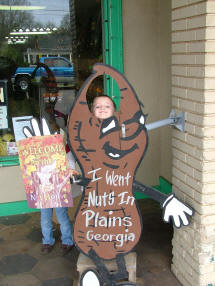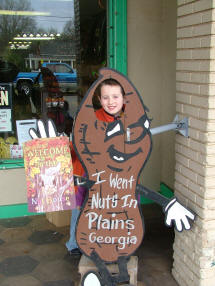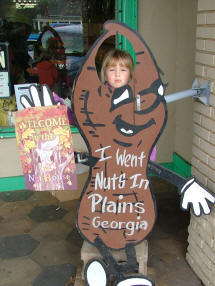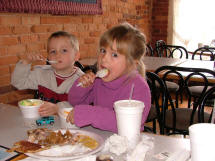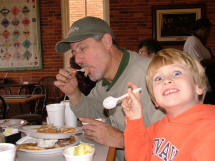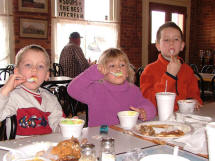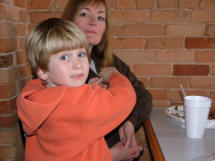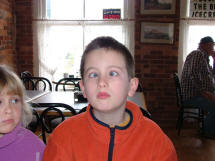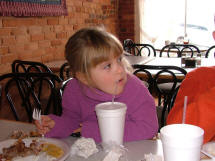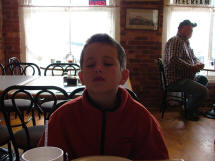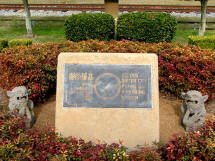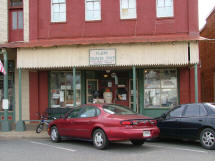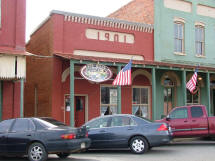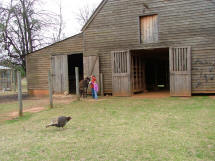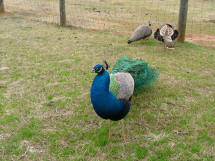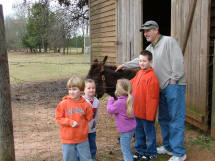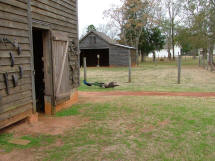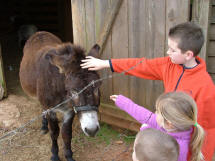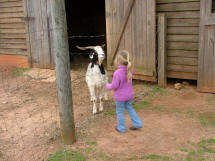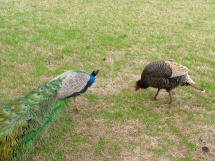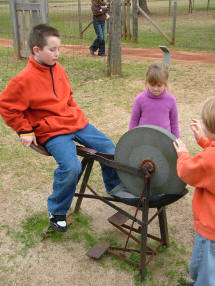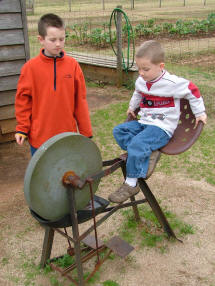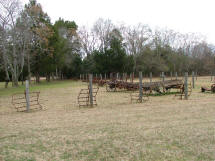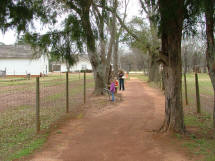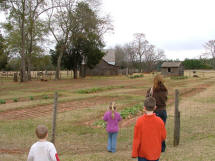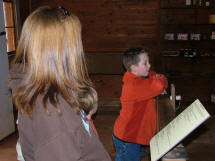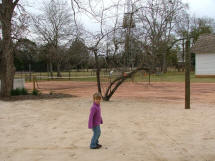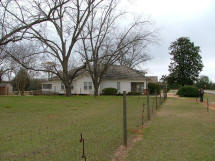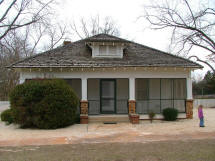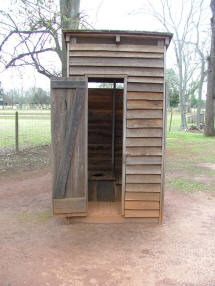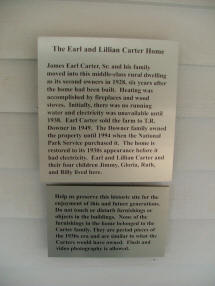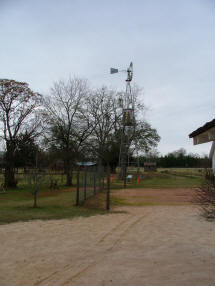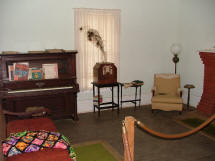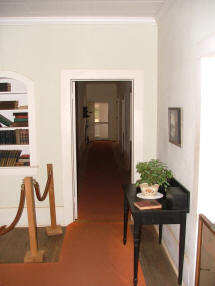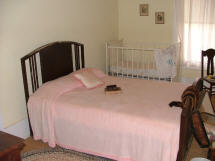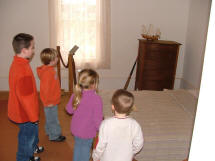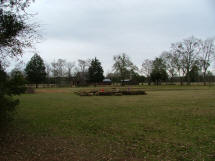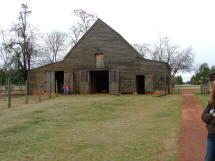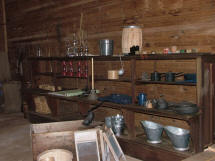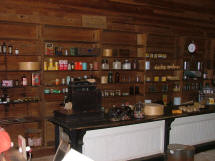 Camp Sumpter - Andersonville Confederate POW Camp - Georgia
After our Plains adventure, we headed for home, quite accidentally, via Andersonville. Andersonville is the home of the infamous Camp Sumpter, a Confederate prisoner of war camp. We never pictured the site being so large, and so many people being held and dying there. To be fair, Daddy did a little research and discovered that the Union Army also had similar camps, some of which had conditions just as bad if not worse. War is not pleasant for anyone, and this was truly a sad chapter from our history.

Note: "A nation that forgets its past is doomed to repeat it." - Winston Churchill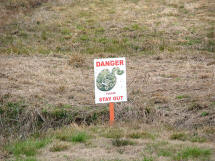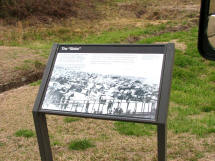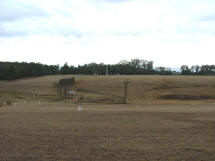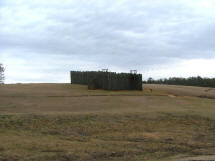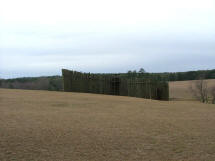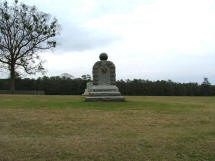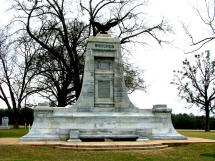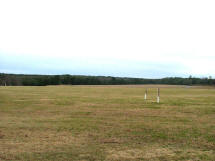 January 1, 2009 - Snow Mountain - (Stone Mountain Park, Stone Mountain, GA)
The kids (Lainey in particular) really w anted snow for Christmas, and Santa delivered. There were tickets for Snow Mountain in their stockings Christmas Morning. Snow Mountain is a new Winter attraction at Stone Mountain, Georgia. They have converted the memorial Lawn area into a snow tubing, snow play area. It's a little pricey ($25 apiece, even for kids), but we got a special camping/Snow Mountain package that saved a few bucks. The kids had a lot of fun, although the visit started by standing in line for over half an hour for the 10 second ride down the slope in the tubes. The smart thing to do, by the way, is do the other stuff first (snow ball fights, snow man building, etc.), then hit the tubing slope after the line recedes a little. Towards the end of our visit, the wait was down to just a few minutes. Like so many of Stone Mountain's assets, Snow Mountain is great, but... There's always a but. It's overpriced, and the attraction is never quite as great as the commercial makes it look.