February 24-25, 2007: James (Sloppy) Floyd State Park, Summerville, GA - Sequoyah Caverns, Valley Head, AL - DeSoto Falls, Mentone, AL
This was one of our biggest PB&J adventures ever. We started out Saturday morning at Sloppy Floyd State Park in Summerville. We took Herbie (our monster golf cart), and used him for transportation around the park. We fished a little, fed the ducks, picnicked (PB&J sandwiches), hiked to the marble mine, and picked-up some rocks on the way out. We stayed at one of the cute little cabins at the park where we cooked-out steaks and hot dogs. We played a couple of games before the kids all crashed. can't emphasize how great (and kid friendly) this park is. the cabins are as nice as any you'll find.
Sunday we got up and drove to Valley Head, Alabama to visit Sequoyah Caverns, a place I'd been as a kid. It was just as I remembered it! We toured the cave, saw some cool formations, then saw what appeared to be a white deer on the way out. From there, we went to DeSoto Falls near Mentone, Alabama. They were quite spectacular. From there we returned to Sloppy Floyd for some more fishing, play dough, bubbles, and water colors. Needless to say, everyone was pretty exhausted when we got home Sunday evening.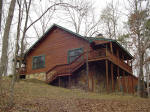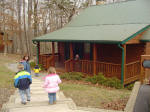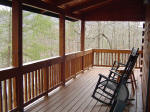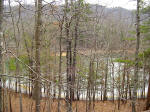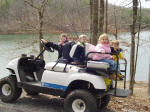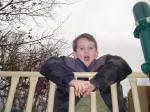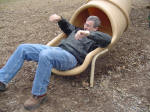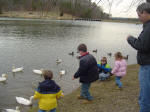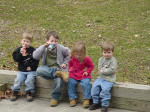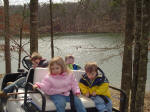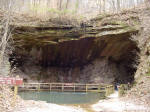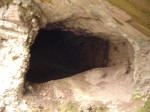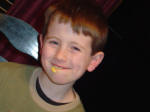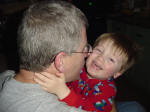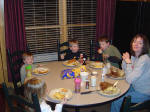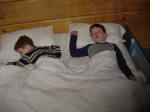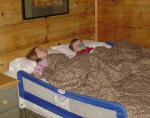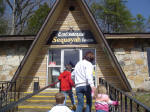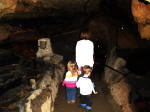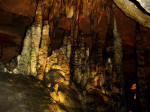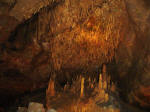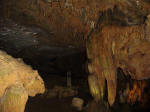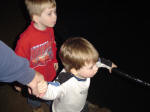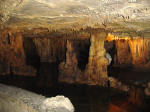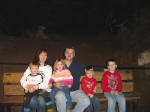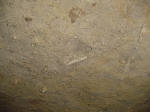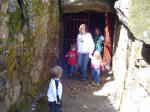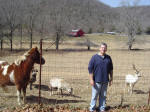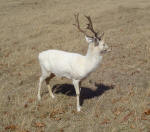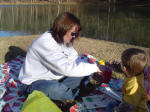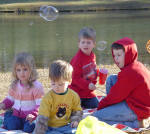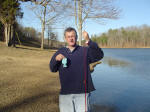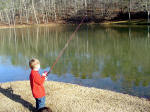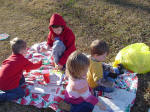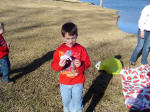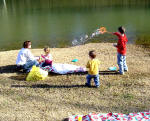 PS. There's really nothing wrong with Heath, he just likes to make faces!

February 17, 2007: Huntsville Space & Rocket Museum - Huntsville, AL
The forecast was for cold weather with a chance of snow flurries late in the afternoon, so an indoor adventure seemed appropriate this weekend. The Space and Rocket museum had been a planned destination for a couple of reasons. It was just a couple of days after Lee Thomas' Birthday (so it was part of his Birthday), and the kids really like space and rockets (especially John Micah). I had been to the museum once when I was a kid, but thinks have really changed since then. After the 2.5 hour ride, we tooled around the museum, Rebecca and the kids rode in a "virtual Mars rover", and we saw an IMAX presentation about traveling to the moon. Heath was so disappointed when the movie ended, he cried. After a lengthy visit to the gift shop, we went outside to see the best rocket display in the country, including a shuttle with it's tank and booster rockets attached. Huntsville is the only place where you can see one. By the way, we also got to see the OCC Liberty Chopper on display there. Tired and hungry, we paused in the parking lot for some peanut butter and jelly sandwiches before heading home.
On the way home, it started snowing on us. We took a detour by DeSoto State Park near Mentone Alabama just to see what it had to offer. Cabins, falls, big rocks, and an old CCC Quarry for rock hounding. That looks like another PB&J Adventure to me.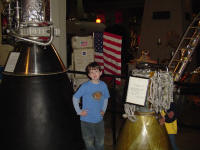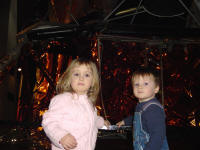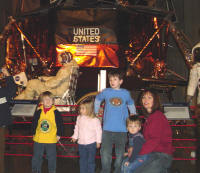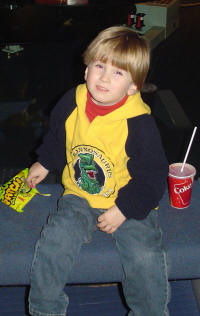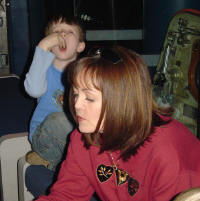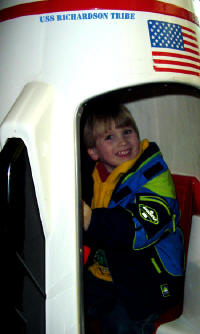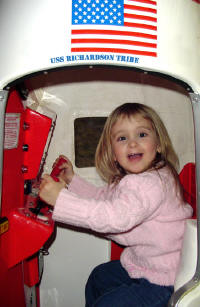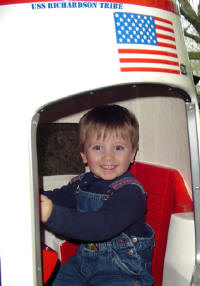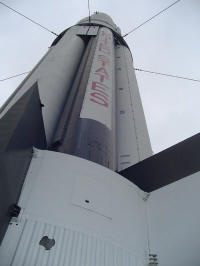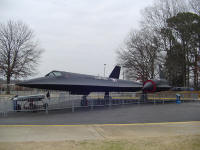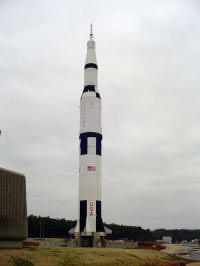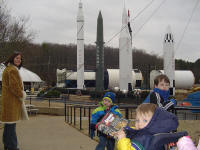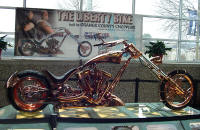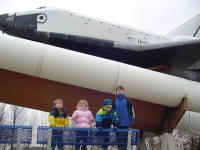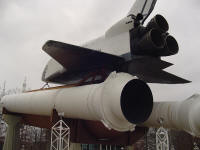 February 11, 2007: Sloppy Floyd State Park - Summerville, GA
Sunday promised to be a pretty nice day, so after our chores we headed out for a new adventure. I'd been wanting to go looking for rocks at a gravel quarry in Summerville, so I suggested we visit a state park near there. We'd been there once before for a company picnic, and we knew there was a play ground and lake there. When we got ter e we were very pleasantly surprised that they now had some very nice cabins and the park was very well kept. We visited the playground next to the smaller of the park's two lakes. We couldn't help but notice all the rocks. I almost immediately found some pink marble. Lee Thomas was finding marble everywhere. Then we saw the sign for the "Marble Mine" trail. Well, I'm up for that! The hike (almost a mile in) was incredible. We were finding all kinds of quartz and banded agate. What we found was awesome. A cave with a trickling waterfall coming over the entrance. The babies and Heath made it all the way up the mountain and back without having to be carried. Now they're in for it. We're planning on going back in early March, and we're going to stay in one of the cabins. Can't wait!