April 13-14, 2007: Amicalola Falls State Park, and Dahlonega, GA
This camping trip was supposed to be for two nights, but the pending bad weather cut it short. We had planned on leaving mid-day on Friday, but got away a little late (around 5:00 pm). We had a special guest with us this time, Flat Stanley. If you're unfamiliar with Flat Stanley, click his name to learn more.
Amicalola Falls State Park is only about 60 miles away, but with the mountains and traffic, it took about 1.5 hours. Amicalola Falls (which means "tumbling waters" in Cherokee) is the highest cascading waterfall east of the Mississippi. It is pretty spectacular, but the kids seemed to enjoy the playground more than the view. The campground was absolutely awesome. The sites were level and had built-in wooden retaining walls and railings that makes the site like a self-contained outdoor room. It was great for the kids! For those of you that don't dig camping, there are cottages and a big lodge with all those "city folk" amenities.

Saturday morning we made the short walk to the top of the falls and enjoyed the view, but the weather wasn't looking too promising and the kids had gold fever, so we headed for Dahlonega. It's only a short 20 minute drive from the park. First we hit the Dahlonega Gold Museum which is located in the oldest courthouse in the state of Georgia. We looked at some really cool old mining equipment, watched a video, then headed for lunch at the "world famous" Smith House. One of the coolest things about the Smith House (besides the food) is the old mine they found (in 2006) hidden below the floor for over 100 years. Apparently, mine owners were taxed for their mine shafts, so this smart home owner decided to hide his under the house. After lunch we headed for the Consolidated Gold Mine Company for a tour, gem grubbing, and gold panning. The gems were placed in the sand, so i was a little disappointed, but the gold panning is for real (I think). Altogether, I figure the gold we got from panning cost us about $18,000 an ounce. By the time we finished there, it was late in the afternoon and the weather was really looking bad, so we headed for home (after watching the gopher near the parking lot for a few minutes). In summary, the weekend was shorter than we'd hoped for, but in all, it was a good experience and a lot of fun, and that's what it's all about!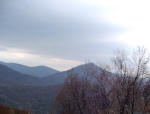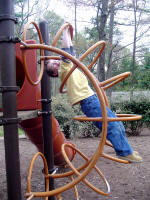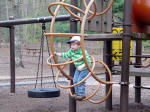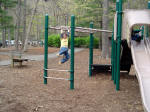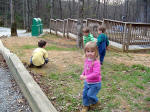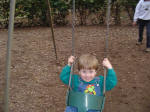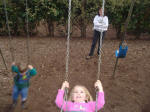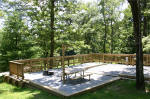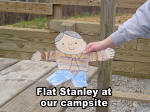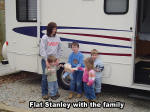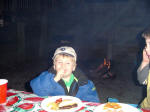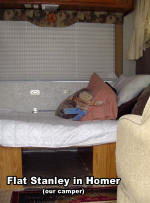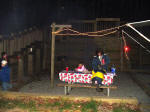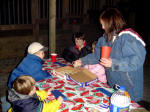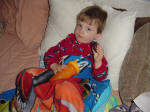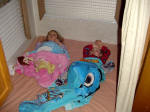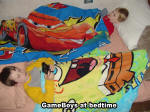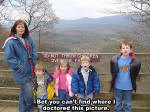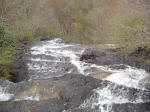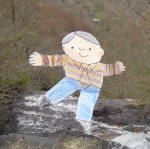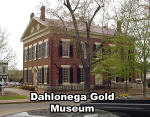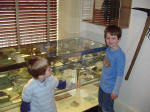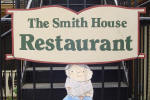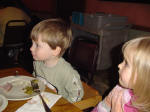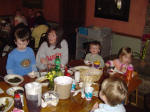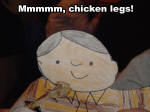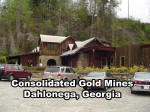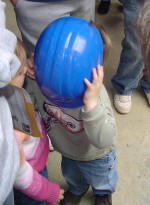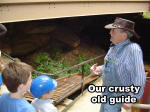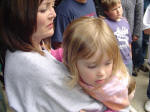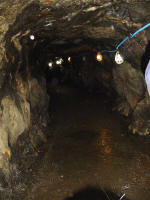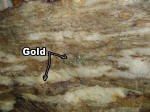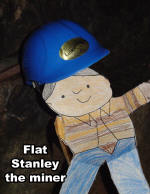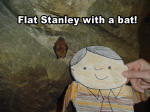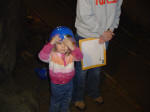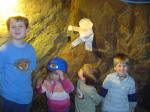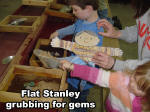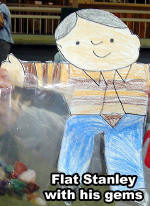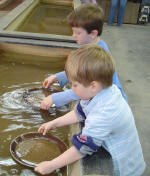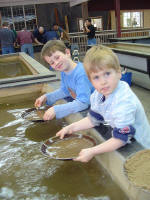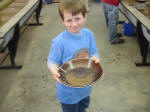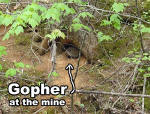 April 1 - See Stone Mountain Trip in March