November 10-11, 2007 - Fall Creek Falls State Park, near Pikeville, TN
I remember going to Fall Creek Falls when I was a kid, but I think it's probably changed a lot. Now they have lots more to do. There is, of course , camping and a lake, but they also have miles of paved bike trails, horses, a golf course, a huge pool (closed for the season), tennis courts, a gym, and more. Unfortunately, the drought has reduced the falls to a trickle. Seeing this really drives home how serious the drought is. On a lighter note, the one thing that made this weekend great was participating is our new hobby, Geocaching. It's a type of treasure hunting game where you use a GPS (global positioning system) receiver to track down a "cache" that someone has hidden. There was one hidden along the bike path by the lake. The kids all got a little cheap toy from the container, and we left some polished semi-precious gemstones (agate). On the way home, we stopped near Dayton, TN and found another cache. This one was just a tiny container with a little log book that we signed. The general idea of Geocaching is to add a new element of fun and excitement to traveling (especially the kids), and to introduce travelers to sights, views, and history that they won't find in a travel guide.
Although it was probably past peak for the colors up on the Cumberland Plateau, we still saw lots of Fall color. I wish I could have stopped and taken more pictures while driving, but we would have never gotten home!

I'm not sure, but I think I caught a glimpse of some legendary creatures too.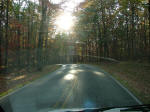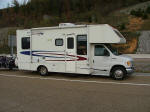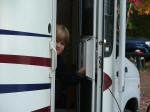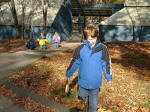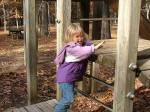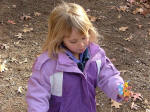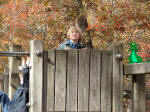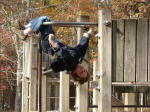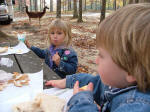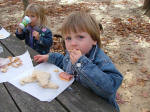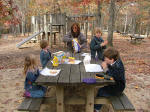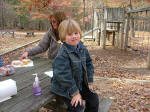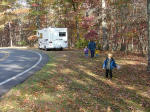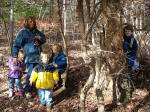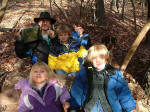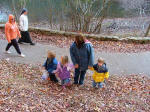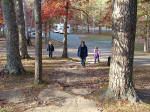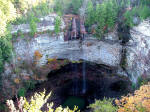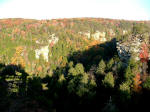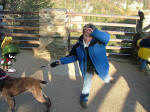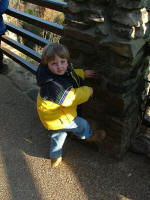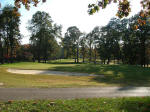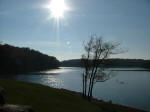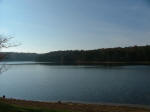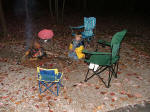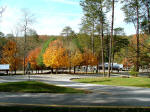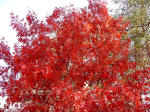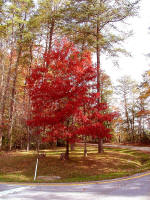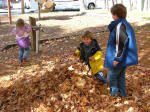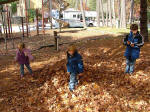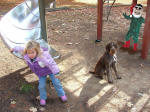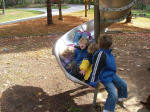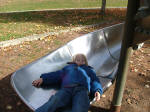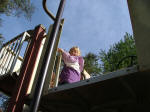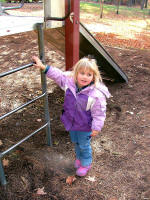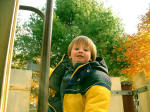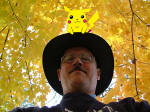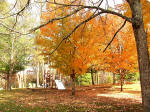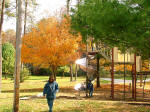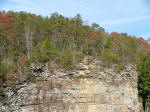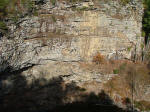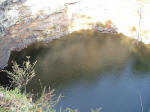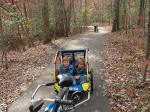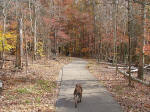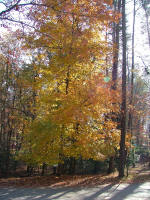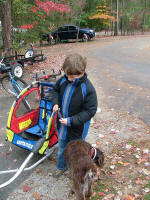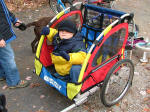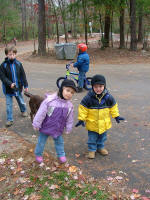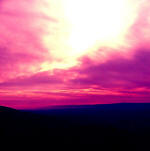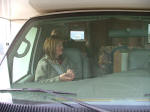 November 4, 2007 - Zoo Atlanta, Atlanta, GA
We've been Zoo Atlanta members for several years. It is, without a doubt, one of the best annual investments we make. For one very reasonable fee, we can go as often as we like. Days like this are perfect. It was in the 60s, but warm in the sun. That usually means the animals are active. Today, that was especially true. They have also added some Wart Hogs and Mierkats which are really great. We spent a lot of time watching the baby gorillas playing, and the baby otters have really grown since the last time we saw them. All the kids seemed much more interested in the animals (especially the reptiles and amphibians) than ever before.